As the cost of a higher education continues to rise, many in pursuit of a degree are looking at community college as a lower-cost alternative to four-year universities. But which schools are best?
WalletHub, an online personal finance resource, recently compared 670 U.S. schools and released a list of the top community colleges based on 17 metrics, including cost and financing, classroom experience, education outcomes and ratio of starting salary to the cost of education.
The top five community colleges, according to WalletHub:
1. North Florida Community College (FL)
2. Diné College (AZ)
3. Chipola College (FL)
4. Northwest College (WY)
5. Taft College (CA)
The survey said that small class size, access to professors, many of whom have current real-world work experience in the field they're teaching, flexible schedules and evening classes were among the top reasons that led students to choose an associate's degree over a bachelor's.
The report notes that while community colleges have long battled a perception problem as "halfway schools for losers," some recent graduates are out-earning bachelor's degree holders – and carrying much less student debt.
College Freshmen Will Get Sick. Here's How to Prepare
"More middle class families simply cannot afford to pay the cost of a full university tuition and community college is the answer for many students," said Jill Gonzalez, analyst for WalletHub. "It's a question of money."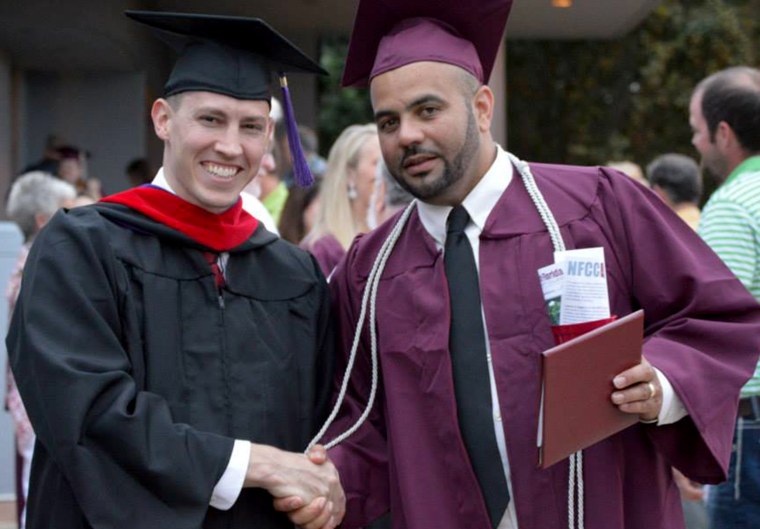 Gonzales said that community colleges may be a particularly attractive pick in states that aren't known for strong primary and secondary education, such as Mississippi, which landed two schools among the Top 20.
"It's clear the students at the Mississippi schools are getting that academic challenge and a high level of student to teacher interaction," said Gonzales.
Attendance at community colleges has been declining since 2012, but they still have more than 2.8 million full-time and 4 million part-time students, according to the most recent figures from the U.S. Census Bureau.
More Coverage from NBC News' Special Report Freshman Year
And they are likely to grow considerably if President Barack Obama's proposal in January for the federal government to "make community college free for everybody who is willing to work for it" by paying tuition costs comes to fruition – though Congress has yet to provide funding for the plan. One estimate says that there could be an immediate influx of 2 million students if the proposal wins approval.
That would mean new challenges for community colleges, which historically have much lower graduation rates and have far fewer resources than their four-year counterparts, said Lauren Schudde, an assistant education professor at the University of Texas, Austin.
"The president's plan invests in students, but (he) hasn't outlined a plan to invest in the institutions they would attend," she said.