The 19-year-old college freshman whose drunken tirade about macaroni and cheese went viral is no longer enrolled at the University of Connecticut, school officials said Wednesday.
University spokeswoman Stephanie Reitz told the Associated Press that the university isn't legally allowed to disclose details of students' disciplinary cases, but officials said that Luke Gatti is barred from campus.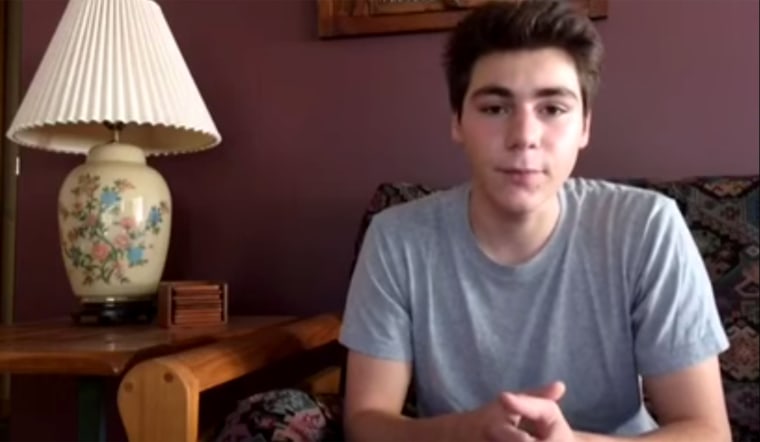 RELATED: This Campus Food Truck Is Serving Up Bugs
Gatti, from Bayville, New York, achieved Internet infamy after his October 4 incident, which was caught on camera, went viral on YouTube. In it, Gatti is seen shoving a dining hall supervisor for refusing to serve him mac and cheese because he had an open container of alcohol. The supervisor cited the school's rules against open alcohol containers in campus facilities.
Police arrested Gatti for misdemeanor charges of breach of peace and trespassing.
On October 11, Gatti posted his own video, apologizing for his behavior and acknowledging that he was "to say the least, very intoxicated" when he yelled at and shoved dining hall supervisor Dave Robinson.
"The thing that's always gotten me into trouble is my big mouth," he said in the video, adding that he's got some problems that "I am addressing" thanks to this "wake-up call."
RELATED: College Students: That Dreaded Freshman 15 Is Avoidable
Gatti will face the criminal charges in court on Nov. 3, according to the AP.
His father, Vincent Gatti, told the Hartford Courant that his family has faced harsh public criticism from the incident.
"He's a kid that made a bad mistake," Vincent Gatti told the paper. "My son was wrong and feels terrible about this."