Did your favorite school make the grade? The Princeton Review just released its 2016 college rankings, lists of the top 20 colleges in 62 categories that cover everything from "best professors" to "LBGTQ-friendliest."
Schools were ranked after 136,000 students at 380 colleges rated their experiences.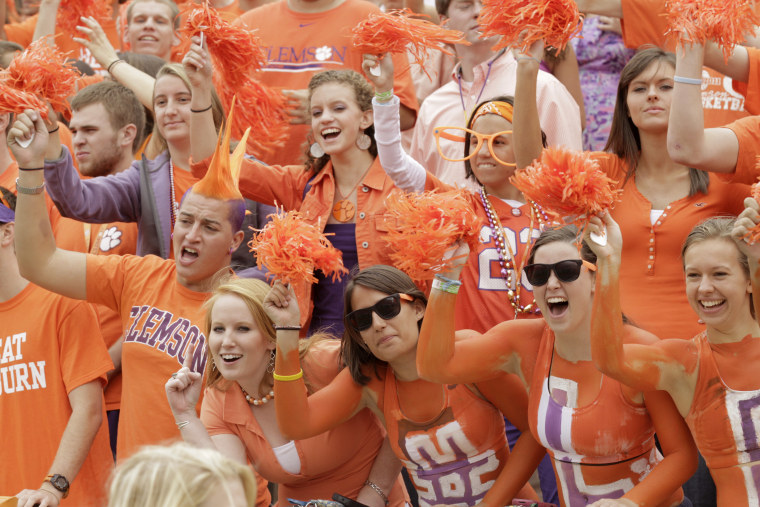 Clemson University in South Carolina was tops for financial aid (a big deal, as another Princeton Review survey found that 90 percent of students and parents said that financial aid would be "very" or "extremely" necessary).
RELATED: College Textbook Prices Have Risen 1,041 Percent Since 1977
Thomas Aquinas College in California is the "most conservative," Emerson College in Massachusetts is "LGBTQ-friendliest," and the happiest students can be found at Vanderbilt University in Tennessee.
Depending on your priorities, you can buckle down and study at the best college library (Yale University in Connecticut), or party hard at The University of Illinois at Urbana-Champaign.
New England may have a lock on best dorms (Bennington College in Vermont) and tastiest food (Bowdoin College in Maine), but students looking for the prettiest campus should head to Rollins College in Florida.
RELATED: Parents: Ready to Feel Old? Here's How College Is Different Now
The new lists appear in the latest edition of their annual book, "The Best 380 Colleges," on sale Wednesday.
Check out all the essential college information at NBCNews.com's Freshman Year Experience, and head to TODAY.com for more on the Princeton Review list.