A new online portal is enabling high school students to get started on their college applications when they're as young as 14 years old.
Through the Coalition for College Access — a new group of more than 80 schools — students who are only freshmen in high school can access online tools aimed at making the college admissions process less complex. Sophomores and juniors will also have access.
The portal will launch in April 2016. Its goal is to give minority and low-income students a leg up on the often daunting college application process.
"This is a free tool that will be open to counselors in those types of schools and even in community-based organizations," Zina Evans, vice president for enrollment management at the University of Florida, a member of the coalition, told the Associated Press.
But critics worry it could end up serving overachievers who don't need extra assistance in the first place.
Special report: Get tips and advice about college at NBC News' Freshman Year Experience
All eight Ivy League schools have joined, as well as other public and private institutions, including Stanford University, the University of Chicago, Wellesley College, Tufts University, Texas A&M University, the California Institute of Technology and more.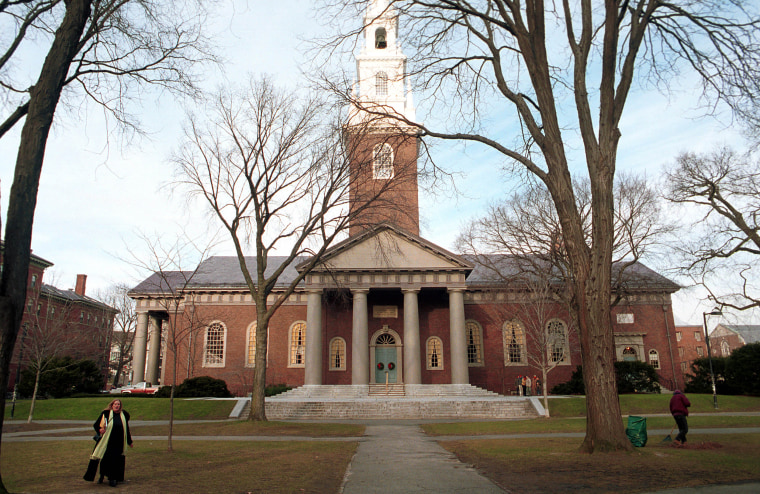 The initiative is not the first to try to streamline the college application quagmire. More than 600 colleges accept the Common Application, according to the AP, which makes it easier for students to apply to more than one school at a time. Competitors to the Common App, such as the Universal College Application, a standardized, lesser known application, have also sprung up.
"The schools in the Coalition have individually tried many different and creative approaches to address these challenges," said Jeremiah Quinlan, dean of undergraduate admissions at Yale University, in a press release. "We have come to the conclusion that we can have a much bigger impact on student access and completion if we work together."
The plan was a topic of hot debate at the National Association for College Admission Counseling's annual conference, held in San Diego on October 3. If the aim was helping low-income students, one counselor asked, according to the Chronicle of Higher Education, why didn't the group make the platform available only to them?
Another counselor worried that young students would only become further bogged down in the college process with the ability to start it even earlier.
RELATED: Study Hard, Play Hard: Have Fun in College Without Your Grades Suffering
The portal includes many features that the Common App does not, such as the ability to contact guidance counselors and teachers to ask for feedback on their essays.
The coalition said it is looking to add more schools to its roster,