Here's a good excuse to go back to school for your master's degree: Northeastern University is offering a discount to parents and siblings of current undergrads.
In the first-ever program of its kind, the Boston school will take 25 percent off graduate school classes — whether they are one-offs or part of a complete graduate degree — for family members.
Prospective graduate students looking to take advantage of the discount must start when their family member is a full-time undergrad, but once enrolled, they can continue to take graduate classes, no matter when the undergrad completes his or her education.
Special report: Get more college tips and advice at The Freshman Year Experience
Though discounts for alumni and family members of college employees exist, this is the first time a price break for graduate programs has been extended to parents and siblings of current students.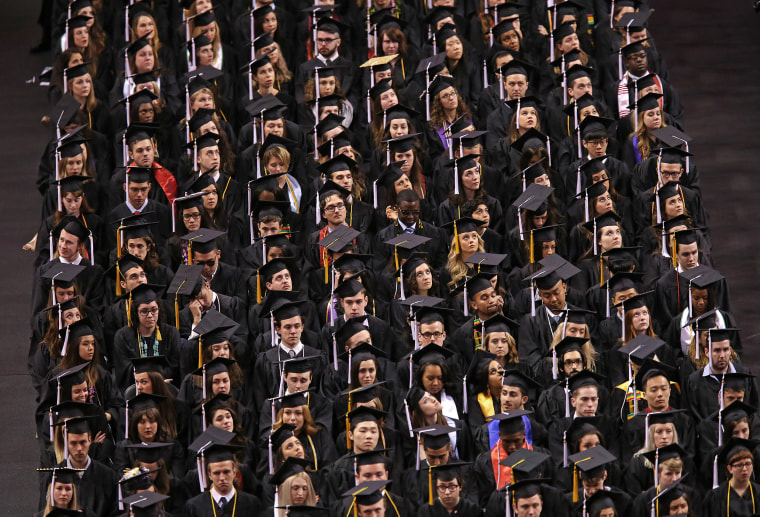 With no discounts, graduate tuition at the school can set a student back nearly $1,500 per credit hour, plus fees. An executive MBA costs $94,500.
University president Joseph Aoun announced the program, called the Lifetime Learning Membership, on Saturday during Parents and Family Weekend. Parents and siblings can enroll right away, taking classes in the spring of 2016.
Related: New Bill in Congress Would Help Make College Textbooks Free Online
"This is a program to extend and enable parents and students to be able to take advantage of the portfolio of graduate programs that are available for their lifelong learning goals," said Sundar Kumarasamy, vice president for enrollment management.
Students can choose from 110 courses of study, from marine biology to game design to nursing to journalism. Classes are offered on campus, online and as a hybrid, which means families from anywhere in the world can take advantage.
Related: Helicopter Parents Learn College Is Time For A Landing
Part of the impetus of the program, Kumarasamy said, is the Bureau of Labor Statistics' prediction that the number of jobs requiring a master's degree will increase 18 percent by 2022. The school hopes it will help family members advance in their careers or enable them to change careers, if they want to.
"This is a way of getting the conversation started," he said.