For most teens, getting a driver's license is a rite of passage that brings with it the promise of independence. But when they get to college, things are a little different.
Many schools don't allow first-year students to bring their vehicles on campus — and plenty of students say that's fine with them.
Tyra Searcy said she was glad she won't have a car when she enters Vanderbilt University as a freshman this month, saying she prefers to learn how to navigate the local public transportation system.
"I feel like that's part of the college experience… getting used to a new city without the help," she said. "I'll use all my options."
Many schools discourage or forbid cars for freshmen in an attempt to minimize distractions and complications from what's already, for many kids, a turbulent period of transition. But administrators say they are making it easier for students to get around without cars of their own, adding services like car sharing or Zipcar.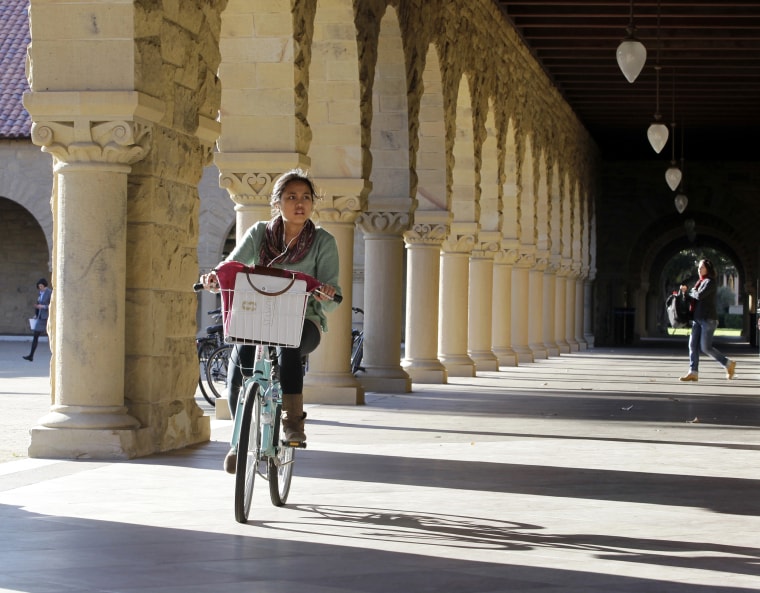 Young adults today also don't have the same kind of attachment to their own wheels as previous generations, said Mark Miller, director of parking at Iowa State University. Although the number of students bringing cars to school had risen slightly over the past several years, he noted, it lagged the growth of the student body overall.
But for some, the convenience factor of having a car still wins out. Hasham Ali, heading into his sophomore year at California Polytechnic, San Luis Obispo, said his experience as a freshman convinced him to bring a vehicle this year.
"Living without a car made me heavily rely on public transportation and friends to take me to places," he said via email. That was especially tricky on weekends and holidays, when public transportation runs less frequently and other students are less likely to be around.
"Also, a bus drive to the beach is one hour, while a car ride is 15 minutes, (a) big difference considering how valuable time is to college students," Ali said. He said he also wanted the freedom to be able to travel to areas outside the local bus network.
At Iowa State University, Miller said about 40 percent of its student body, including freshmen, have cars on campus. In this rural part of the country, many students need cars so they can commute home on weekends and help on their family's farms, he said.
Katherine McMahon, area director of the Park Manors residence halls at Boston's Babson College, said off-campus employment is another common reason students give for bringing a car.
"A lot of them have an easier time being able to access their outside jobs," she said.
Financial Survival Kit for College Students
At Syracuse University, spokesman Keith Kobland said one of the few exceptions to the school's rule against resident freshman having cars on campus was off-campus employment (verified by the employer) that requires a car.
Even if having a car on campus helps them get to work, students face additional costs for the convenience. The prices schools charge for student parking vary widely, but they can tack on a few hundred bucks onto an already strained budget.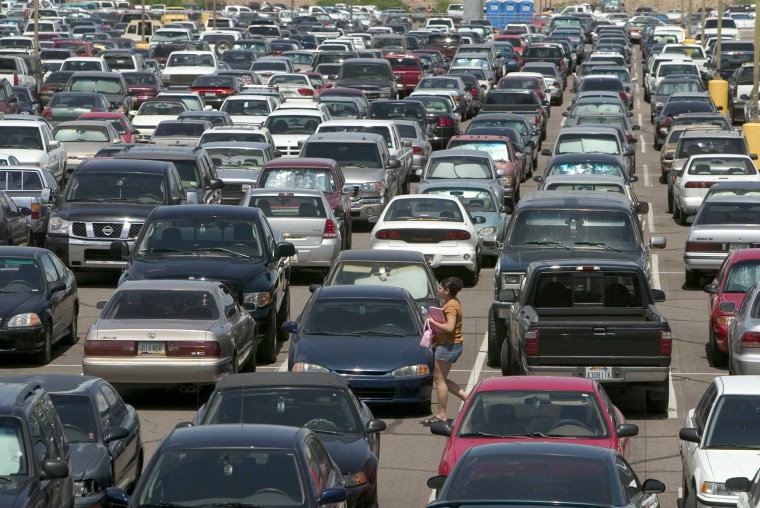 Iowa's Miller said students' $103 to $143 yearly parking fees go toward services like filling cracks, painting lines and removing snow. "We're self-supporting," he said.
There's also the cost of gas and, if a student isn't careful about parking, the risk of additional costs from parking tickets.
Can Your High School Relationship Survive College?
Parents and students also should consider insurance costs.
"If the campus is in a large city, the rate is likely to rise," said Laura Adams, senior insurance analyst at InsuranceQuotes.com. "Likewise if the move is from a city to a rural area, the rate could go down."
She said drivers should make sure the carrier has an up-to-date annual mileage estimate, since a student's car that is parked much of the time may qualify for a lower rate.
In addition to financial considerations, some students say that not having a car helps them immerse themselves in college life.
Christina Grillo, an incoming freshman at Stevens Institute of Technology in Hoboken, New Jersey, said that even though her family lives on nearby Staten Island, she plans to live in the dorms — where she can't have a car — rather than drive to classes.
The Freshman Year: Follow 10 Students Through Their First Semester of College
"I've been commuting for four years (to high school in another borough of New York City),"said Grillo, who called Stevens her "dream school" and said she was looking forward to dorm life.
"I want to be able to have a social life," she said. "I want to be able to experience the culture of the school."
Got a news tip? Email nbctips@gmail.com