A federal judge in Alabama issued a temporary restraining order Thursday against auto parts manufacturer Lear Corp. after the Labor Department accused the company of illegally harassing its workers and obstructing a federal safety investigation.
The Labor Department on Wednesday asked a federal district court to issue the restraining order against Lear that would force it to drop a lawsuit against a worker it fired after she made public statements about unsafe workplace conditions at the company.
"It appears employees spoke openly about the health and safety conditions where they worked, and [Lear] subsequently transferred or terminated them for doing so," wrote Judge Callie V. S. Granade, for the United States District Court for the Southern District of Alabama.
Lear, a multinational auto parts manufacturer, has come under scrutiny in recent months over claims about worker safety in its Selma, Alabama, Renosol plant. The plant employs more than 80 workers on an assembly line that makes car-seat and headrest foam cushions exclusively for Hyundai vehicles.
The federal suit came the same day that a former Lear employee, Kimberly King, 50, appeared in a Montgomery County, Alabama court over a separate lawsuit Lear filed against her last month. The company had fired King and sued her after she complained publicly about unsafe conditions in the plant. A judge had slapped her with a restraining order banning her from discussing the case publicly.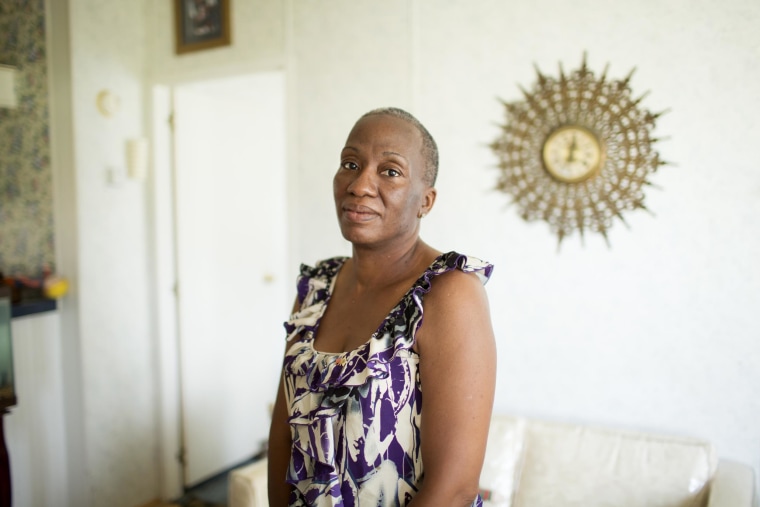 The Labor Department suit asked the court to intervene and to force the company to drop its lawsuit against King, re-hire her, and desist from otherwise intimidating workers.
"The litigation commenced by [Lear] against former employee Kimberly King is meritless and designed with the intent to create a chilling effect within [Lear's] employee ranks," the Labor Department wrote.
The Department asked the federal court to stop Lear from "terminating, suspending, harassing, suing, threatening, intimidating, or taking any other discriminatory/retaliatory action against any current and/or former employee" who engages with the Occupational Safety and Health Administration or speaks publicly about workplace concerns.
A hearing is scheduled for April 29 when the court will decide whether to impose an injunction on Lear. Until then, the court has issued a temporary restraining order.
King was one of the subjects of a July NBC News investigation about workers who said they'd become sick from exposure to a chemical called TDI used to make foam for car interiors. A Yale University clinic tested worker blood samples and concluded that King and others had been sensitized to TDI, which can lead to permanent respiratory illness.
In previous comments, Lear told NBC that it had not seen the Yale doctor's tests.
In November, OSHA cited and fined the company for failing to adequately protect workers from exposure to the chemicals. OSHA says that its examination of worker medical records shows that employees were likely made sick from chemical exposure.
Lear said as recently as last week that there is no evidence of unsafe conditions. Lear fired and sued King after she refused to sign a statement admitting to lying about conditions at the plant. The company had also temporarily suspended another worker. A Montgomery County, Alabama judge issued a temporary restraining order against King, which effectively barred her from speaking publicly about Lear.
"We deny all the allegations by the DOL (Department of Labor) -- they simply are not true," wrote Lear vice president Mel Stephens in response to NBC News' questions about the suit. "We look forward to presenting our side of the facts in this matter in court."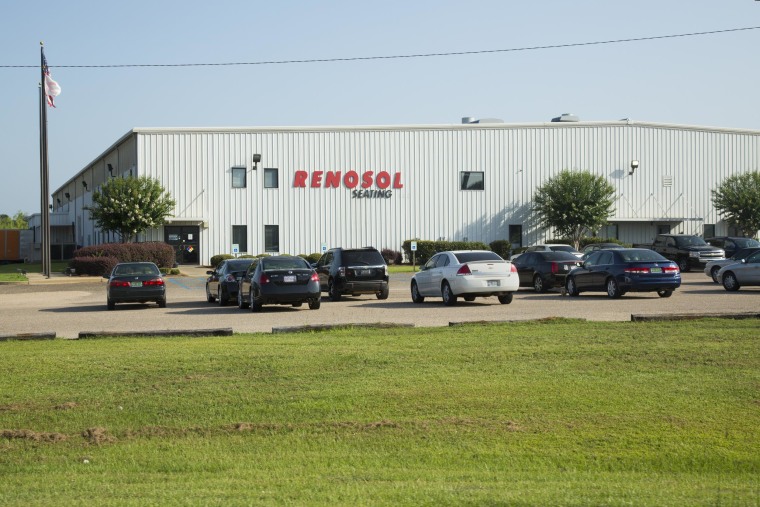 King appeared in court yesterday in the earlier case, which is ongoing. But the Labor Department's federal lawsuit, filed Wednesday, asked a federal judge to, in effect, override Lear's suit against King.
Lear's "entire goal in seeking a [Temporary Restraining Order] is to silence Ms. King from continuing to speak out, in other words, to stop her from engaging in protected activities," the Labor Department wrote in a memorandum attached to the suit.
The Department said the Lear suit exposes a "disparity in power" between the Fortune 500 Company and King, who earned $12.20 an hour.
OSHA has been engaged for months in a federal whistleblower investigation over concerns that the company has retaliated against workers who speak to the press or to federal health and safety authorities. The federal complaint filed yesterday alleges that the company has intimated workers, which OSHA says obstructs the agency's ability to investigate worker safety.
In the federal court order issued Thursday Judge Granade wrote that Lear is prohibited from "dissuading and attempting to prevent employees from initiating discussions with the Secretary of Labor and others about their work environment. This chilling effect also limits [Labor Department's] ability to investigate related claims."
In filings, OSHA also said that during the health and safety investigation that it conducted last year, which Lear attempted to halt through legal action, the company filmed workers who participated in TDI tests. The government suit also asks that the company be barred from any efforts to interfere further with the OSHA investigations.