A creeping escape from the Great Recession is bolstering job prospects in every demographic slice of the U.S. economy but one: African American women.
Adult black females in August posted an unemployment rate of 10.6 percent, the same rate that group registered in August 2013 — while during that span unemployment rates decreased for black men, white men, white women, Latino men, Latino women, and adult Asian Americans, according to the latest federal labor figures.
Some economic experts — and some out-of-work black women — assert the numbers lead them to one uneasy conclusion: racial and gender hiring biases are blocking many adult females from regaining prerecession financial footholds.
"Black women have not made any progress at all (during the past 12 months)," said Joan Entmacher, vice president for family economic security at the National Women's Law Center in Washington, D.C. "It's not a great picture. There is just a continuing problem of discrimination in the work place."
"We're dying out here," said Karen McLeod, 59, out of work since September 2013 when a Canton, Ohio, nonprofit stopped paying her then let her go. Her former duties included helping felons regain jobs by seeking to expunge their criminal records.
A professional woman with a bachelor's degree in criminal justice administration, McLeod calls her drastic moves to stay housed, clothed and fed "the most humiliating thing."
To afford gas for her car, she sold her jewelry. To buy food, she pawned her television. She asked local churches and the Salvation Army for money to help pay the $625 rent on her house — where she found an eviction notice pinned on the door in August.
To stay current on her electric, natural gas and water bills, McLeod reached an emergency installment plan with the utility companies — $10 per month for each. But she struggled to meet that obligation, too, forcing her to borrow from a "check-and-go cash place," she said. And she's not sure how she'll pay those bills when cold weather arrives.
"They gave me food stamps. But how can you cook food if you don't have utilities?" McLeod said. "They tell you not to sell your food stamps. Now, I see why people do that because they need money just to buy things like toilet paper. I ran out of toilet paper."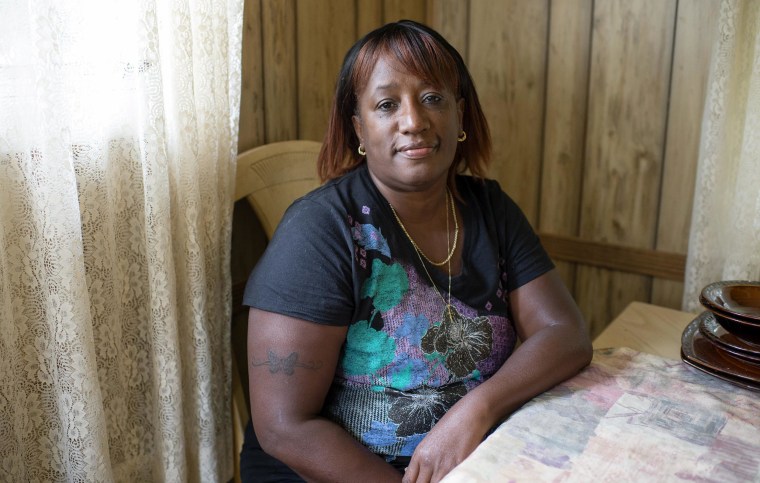 Her biggest financial blow — beyond the loss of her full-time job — was the end of her unemployment income in April, occurring four months after a federal extension of state unemployment programs expired.
At her old job, McLeod earned $16 per hour. Earlier in her career, she worked as a respiratory therapist (for which she has a degree), making $30 per hour, she said.
In August, she landed a part-time job at a group home (where, some days, she works four hours) caring for people with disabilities. Her pay is $8.67 per hour. Ohio's minimum wage is $7.95 per hour.
"Nobody else has wanted to hire me," McLeod said. "I don't think I'm better than anybody else. But I have education. I'm a professional. I was forced to take that job.
"And to go without income, almost getting evicted, it has taken a toll on me. I'm trying to hold on. But mentally, emotionally and physically, it has been very devastating."
Asked to discuss whether her race is a factor in her continuing unemployment, McLeod was initially reluctant to answer. But at a local temp-job agency, McLeod has seen white friends with high school diplomas gain work while she's repeatedly heard that she's "overqualified."
"When you look but you can't get a job, and then you have to go to a temp agency and they don't even want to hire you, and you have two degrees? That's racism." McLeod said.
"This is America. Why is this happening?"
And, some women's advocates contend, that's also sexism.
During 2013, African American women with an associate's degree from a college posted an unemployment rate of 8.8 percent while white men with less than a high school diploma registered an unemployment rate of 8.7 percent, according to federal figures crunched by Kate Gallagher Robbins, senior policy analyst for family economic security at the National Women's Law Center.
"It's shocking and, frankly, very angering," Gallagher Robbins said. "This is not just a blip on the radar screen. This really is part of a larger story for what's happening with black women's unemployment compared to some of the other groups."
McLeod also blames another factor in her failure to land full-time work — age.
But just west of Atlanta, Kirara Worthen, only 24, has been out of work since December. She has a high school diploma. She was employed at a call center before a layoff. Her unemployment benefits similarly stopped in April.
To help support herself and her 5-year-old son, Worthen has grabbed $8-per-hour temp jobs when they're available, including plucking candy pieces from a conveyor belt and packing them in boxes.
Like McLeod, Worthen has asked friends and family for help — for example, to buy school clothes for her son, or to buy one pizza that she and her son slowly nibble to make two days' worth of meals, she said.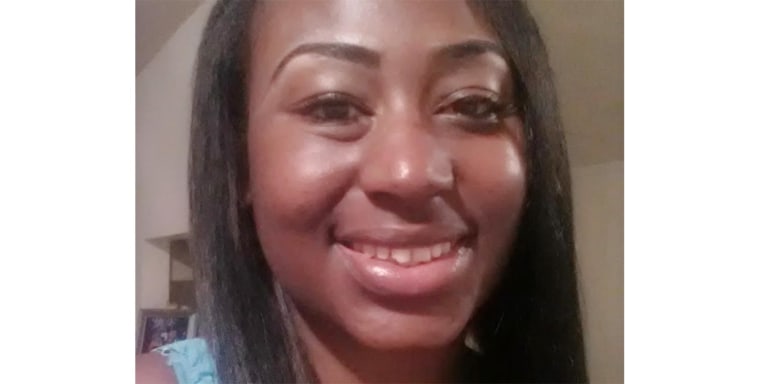 Perhaps more troubling, she's using a college loan to cover some of her $650-per-month apartment rent. (She's attending Georgia Perimeter College, she said, to gain a sociology degree). But she's falling steadily behind and, at last count, was $15,000 in debt.
"I want to have food in the house for my son," Worthen said. "This has been very hard."
"This is America. Why is this happening?" McLeod added. "I'm telling you, I've thought I was going to have a nervous breakdown every other day. But we've got people of all colors, Republican and Democrat, who are out here suffering."