One of the worst parts of being homeless, says Shatiera Freeman, was "the embarrassment" of boarding the subway to sleep. Following her adoptive mother's death six years ago, Freeman, a 22-year-old from Brooklyn, N.Y., moved between foster homes for several years. Eventually, after aging out of the foster care system and losing her housing, she began riding the trains at night. "You have all these bags with you, and of course everybody's going to look [at you], like, 'Oh, that person's homeless…,'" Freeman said.
Now working part-time as a peer educator at The Door, a New York City non-profit serving youth between the ages of 12-21, Freeman is sharing a room with a person she met on Craigslist. However, she dreams of finding a more permanent home. "My life is in bags, and I want my life to be like everyone else's: in a dresser, in a closet, on your floor sometimes," Freeman said. "You can't do that in my type of situation."
Freeman represents the flip side of the "boomerang generation," the wave of young adults who moved back in with their parents after the Great Recession. Nearly a quarter of all young adults ages 18-34 returned home because of economic conditions post-recession, according to the Pew Research Center. Over half of college graduates boomeranged after the recession, second only to the 64 percent of graduate and professional degree holders to do so, according to a 2011 study from the National Center for Family and Marriage Research at Bowling Green State University.
If "your family is poor, and your friends are poor… they may try to help you, but at some point, they run out of resources, too."
Boomeranging acts as a "launch pad" for higher-income young adults to gain the financial security to pursue unpaid internships or advanced degrees that prepare them for future professional success, according to Katherine S. Newman, author of The Accordion Family: Boomerang Kids, Anxious Parents, and the Private Toll of Global Competition.
But for many low-income youth such as Freeman, moving home after the recession was out of the question, either because there was never a stable home to return to or because their parents couldn't afford another tenant. Low-income young adults are expected to find work and seize "any opportunity, any chance to stand on their own two feet," says Newman.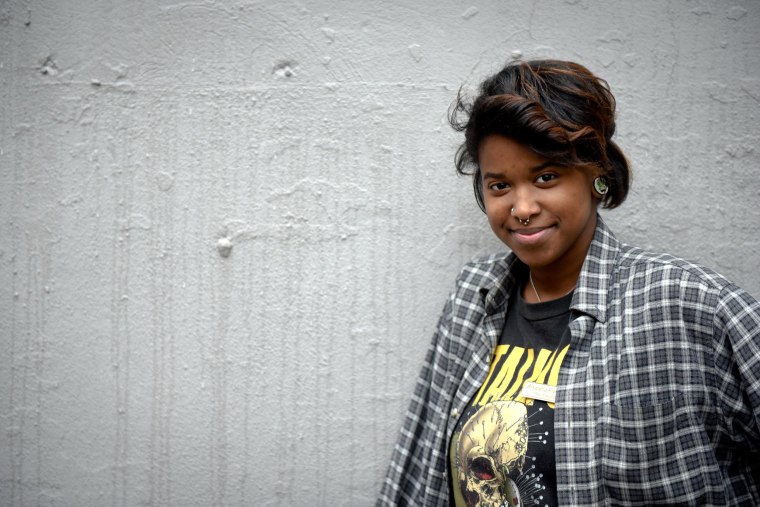 However, these youths are at a higher risk of homelessness and often lack the social safety nets afforded their more affluent peers, explained Robert Rosenthal, professor of sociology at Wesleyan University. If "your family is poor, and your friends are poor… they may try to help you, but at some point, they run out of resources, too," said Rosenthal. "They can't afford to have another person [living with them] forever." As a result, years after the recession's official end, many low-income Millennials are still struggling on their own.
Although initially able to stay with friends after becoming homeless, Freeman discovered that most were unprepared for the financial strain of having a tenant. "Each place, they tell you something [like], 'Oh, you can stay here, I'm going to help you,' and then it's 'Sorry, you need to pay rent now,'" Freeman said.
Youth who have been in foster care, like Freeman, have a particularly high risk of becoming homeless, according to the National Alliance on Ending Homelessness. As many as one in three former foster care youth experience homelessness after exiting foster care, the U.S. Department of Housing and Urban Development reported last May.
Many foster youth age out of the system without having obtained a high school diploma and with few, if any assets, to their name, according to a recent HUD report. They are also more likely to have experienced teen pregnancy, to have a criminal record, and to suffer from a mental health and/or substance disorder. Often, former foster youth lack basic workplace skills, such as how to fill out a job application. In addition, they tend to have a shortage of supportive adults in their life who can connect them with employers. And these challenges former foster youth experience in entering or re-entering the workforce are only exacerbated by homelessness.
"My life is in bags, and I want my life to be like everyone else's."
Homelessness itself can present "almost insurmountable" barriers to employment for these young adults, according to the National Coalition for the Homeless. "The instability of not knowing where you're going to stay, not knowing if you have food or clothing, if you can wash your clothing" can make holding down a job very challenging, said Kathleen Savino, Director of Homeless Youth and Women and Children's Services at The Connection, Inc., a Connecticut-based non-profit.
Once homeless, young people such as Freeman are often very difficult to track, Savino added. Rather than entering the adult shelter system, they often "couch-surf," or double-up, moving in with friends or relatives. In 2014, 71 percent of homeless students reported doubling-up as their primary nighttime residence, a recent Department of Education report stated. Since these youths appear to have housing and are so infrequently on the streets, there is little to no existing data on their demographics, their location, or the duration of their homelessness.
"You ask a young person, 'Are you homeless?,' a lot of times, they'll say no. If you ask them, 'Where have you slept over the last 20 nights?,' they'll list 20 different places," Savino said.
For her part, Freeman said she is "afraid of shelters," and in her efforts to avoid them, she has already moved three times within the New York area. She hopes to someday attend graduate school to become a therapist, but for now, her priority remains finding a stable place to live.
"I want to use my experience with [homelessness] to help other people," Freeman said. "[But] I [can't] really do school if I'm in the street, switching from place to place. [If] I don't have the stability… I can't do it."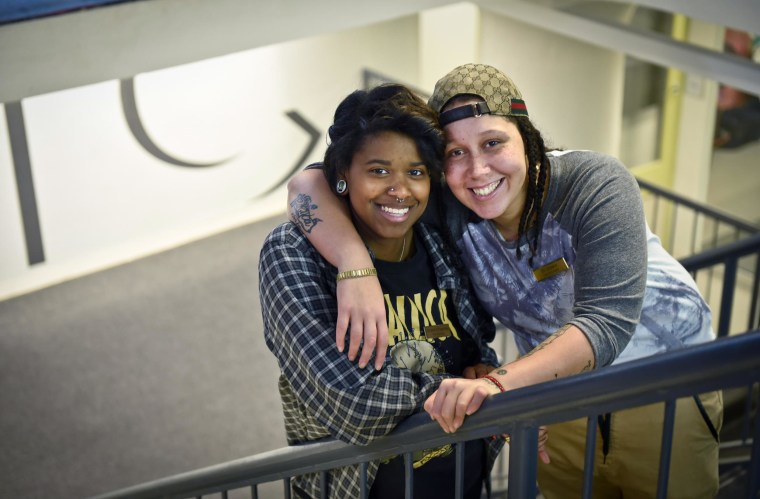 In the case of 20-year-old Elizabeth Olivero, who became homeless two years ago when she and her mother were evicted from their apartment in the Bronx, the precariousness of her housing situation forced her to remain unemployed.
"There were jobs that I would have to turn down, just because they were overnight," Olivero said. "[The shelter] would tell me, 'If you take that job, you're losing your bed.' And I had to turn it down because my living situation is more important than working and not having a place to stay."
While young adults such as Olivero and Freeman are unable to "boomerang" in the traditional sense, they may receive some of the same support as their peers through outside intervention. In New York City, for example, The Door and several other non-profits offer services such as transitional housing and vocational training to help homeless youth learn to live on their own.
Nonetheless, because of the overall shortage of shelter space for young adults, 90 percent of homeless youth in New York City will lack "a safe and secure roof over their heads" on any given night, according to a 2011 report by the Empire State Coalition of Youth and Family Services.
Both Freeman and Olivero, however, manage to see the positive side of their situation. Now a resident of a youth shelter in Queens, Olivero believes her time on the streets taught her to be more compassionate.
"I'm thankful that I went through the struggle, and I learned from it," Olivero said. "If not, I would have just been a regular person, hanging out, making fun of the person on the street who was homeless, [not understanding that] … no one plans to become homeless. It just happens."
Nevertheless, as much as she and Freeman appreciate the self-sufficiency they've gained, they recognize the privilege of others who are able to live at home.
"Kids today [are like], 'I live with my mom, but she tells me to clean, so I don't want to live there…' When me, as a person, I'd be like, "I wish I could just clean every day to have a place to stay," Freeman said.