A Selma, Alabama, foam plant that makes cushions for Hyundai vehicles is facing citations and fines for violating federal health and safety rules following a U.S. Department of Labor investigation. The Renosol plant was the subject of a July NBC News story on workers who said they experienced respiratory illnesses such as chronic coughs, bronchitis and asthma.
The Occupational Safety and Health Administration issued two "serious" citations against Renosol on November 18 for failing to provide workers with appropriate protective equipment and safety training, and failing to inform workers of the health risks associated with the isocyanate chemicals used to make foam cushions.
The agency also filed two "less-than-serious" citations against Renosol last week for failing to document work-related illnesses on mandatory government logs and neglecting to provide ongoing training to workers on appropriate first aid protocols.
"These violations are based on hazardous conditions observed during the course of the inspection," said Benjamin Ross, an OSHA deputy regional administrator.
The Lear Corporation, which owns the 100-worker Renosol plant, downplayed the findings. "The OSHA results confirm that OSHA accepted the scientific test results that showed there were no breathing hazards at the Selma facility," a Lear spokesperson said.
An OSHA regional official confirmed that the agency did not discover unsafe levels of isocyanates in air tests. Workers had claimed that they are at times exposed to airborne isocyanates.
But the OSHA official faulted the company for not providing employees with appropriate protective equipment to prevent skin-based contact with the chemicals.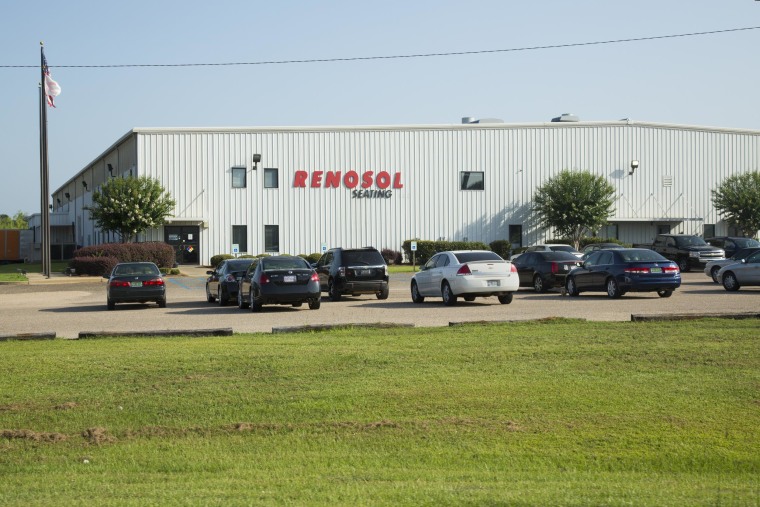 Medical professionals NBC interviewed for the July story say there is a consensus in the occupational health field that physical contact with isocyanates can lead to susceptibility to respiratory illness.
"[Workers] would be subject to some exposure because they are working with a chemical that can cause sensitization and illness, according to the scientific community," said OSHA's Ross. "Because they were not provided needed personal protective equipment to prevent contact with chemicals that could get onto the skin and enter through pores, it could cause sensitization."
Ross said that workers should be provided gloves and other equipment. Lear did not respond to questions about whether it had made changes in the facility since OSHA inspected the facility last summer.
The Lear spokesperson stressed that the citations should not lead to "the conclusion that the latest OSHA technical citations are related" to claims about medical issues, adding that the citations are "not final and are still being reviewed." The OSHA representative also said that his agency was not in a position to draw a causal link between the violations and worker health complaints.
Ross added that the OSHA investigation found that at the time of the agency's review, levels did not exceed federal standards, but that does not definitively rule out that workers may have been exposed to isocyanates through the air in the past.
OSHA gave the company 15 days to contest the citations. Lear will be allowed to negotiate the fines, which are currently set at $9,350.
In July, NBC reported that nine current employees and three past employees who worked on the foam production lines claimed to suffer from sinus infections, chronic coughs, bronchitis, shortness of breath, and asthma after working at the factory. Blood tests performed by a Yale University medical clinic revealed that some of these workers showed signs of significant isocyanate chemical exposure consistent with these symptoms.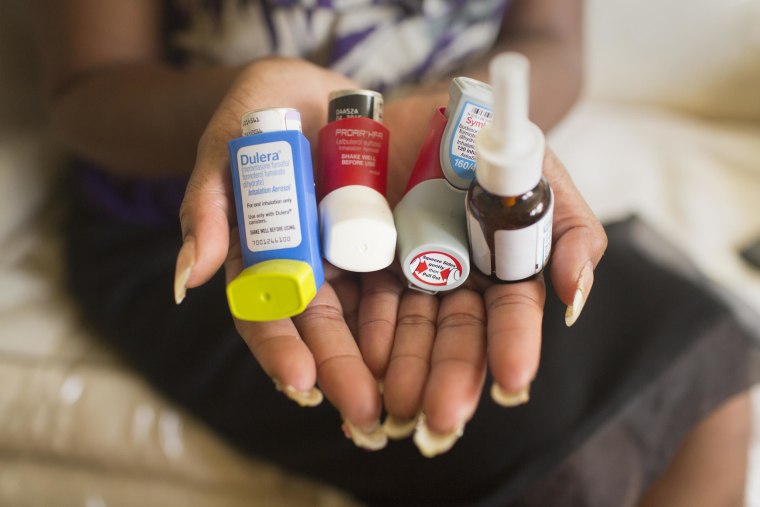 Renosol workers contacted this week said the OSHA citations vindicated their longstanding claims of unsafe working conditions. "The violations underscore what workers have been saying repeatedly for years: That Renosol's plant is unsafe, and it's making us sick," said Renosol worker Kim King, a nonsmoker who said she uses multiple inhalers and other medication and becomes short of breath when climbing stairs. A blood test performed by the Yale clinic found that King showed signs of isocyanate sensitization.
In June, a Renosol spokesperson attributed worker health and safety complaints to "an emotional union organizing campaign." Renosol workers have been engaged in a union drive, and a union vote was scheduled over the summer. It was postponed pending a National Labor Relations Board investigation into allegations of unfair practices by Renosol management.