At just 12 years old, Alexander Knoll is already handing out business cards.
Even more impressive, his title on those business cards is "CEO."
The inventive, freckle-faced redhead is creating something called the Ability App, which is like Yelp for accessibility. When it's finished, the free application will help people with disabilities navigate public spaces by providing information about wheelchair ramps, disabled parking, braille menus and more.
Alex, who lives in Post Falls, Idaho, came up with the idea a couple years ago after seeing a man in a wheelchair struggle to open a heavy door.
"So I wondered if there's an app or a website that could've told him what stores around the area had automatic doors," Alex told NBC News.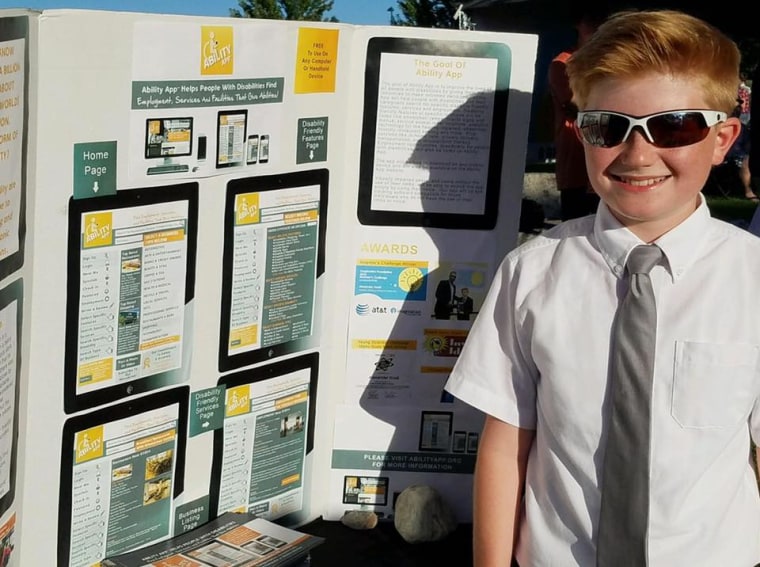 His idea is now getting national attention. Alex appeared last week on Ellen DeGeneres' show, breaking down in tears when he met his hero.
DeGeneres surprised him with a check from Shutterfly for $25,000. Alex hopes the money will help him finish the app.
"I'm going to work as hard as I can, as fast as I can to get it done and get it out to the people," he said.
The need is great, according to Tara Miller. She was paralyzed 17 years ago when her neighbor accidentally shot a .357 magnum through the wall while she was sleeping.
Miller said it can be hard to find accessible businesses — like restaurants with low tables and wheelchair-friendly restrooms. She is now helping Alex by offering her expertise.
"I think it's really great," Miller said about the boy's app. "There's a lot of places that I don't go because I don't know if it's going to be accessible or not."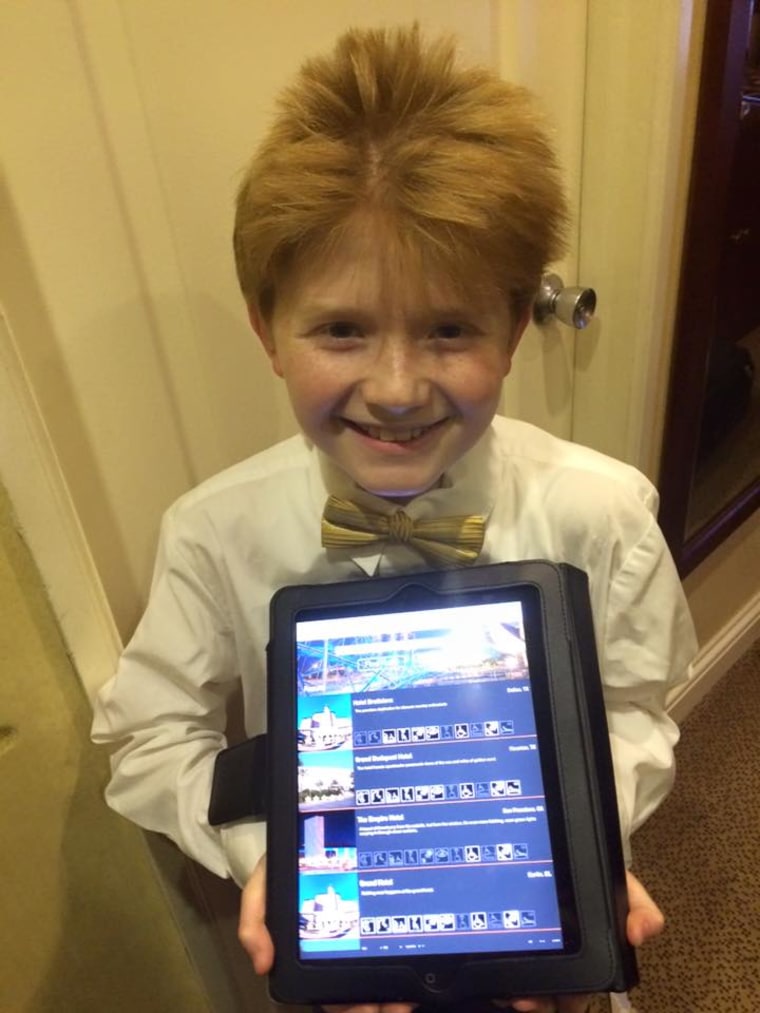 Alex's parents like to say their son is wise beyond his years.
"You hear people say the term 'old soul,'" said Brian Knoll, Alex's father. "And I think Alex is a great case of an old soul."
His mother, Anne, agrees.
"He puts other people first, and I always get choked up when I think about it."