Chef Bruno, the skillet-slinging philanthropist who has given much to his community, is now seeing that community give back to him.
Over the weekend, Bruno Serato's iconic Anaheim White House restaurant in California — where he's served more than a million free meals to needy children for more than 12 years — was devastated by a predawn fire. But just days later, Serato was back in full force, thanks to the people who counted on him for so long.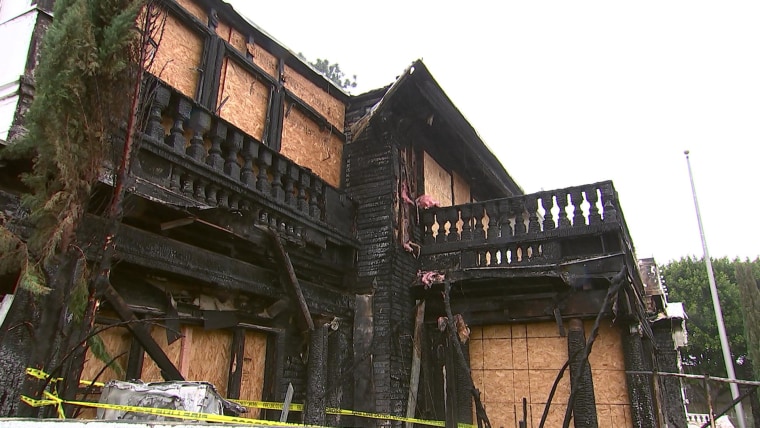 As soon as word of the fire spread, there was an outpouring of support from the Anaheim community to help.
"A lot of people offered their kitchen, a lot of restaurants, a lot of event planners call[ed] me," Serato said.
Serato's biggest priority was figuring out how to feed the children who count on him daily for free meals. Through the charity named after his mother, Caterina's Club, Serato serves meals to 1,800 children a night across several cities. Not feeding them was never an option.
"He didn't care about anything other than how he was going to feed the kids on Monday morning," said Michael Keener, director of operations at Highway 39 Event Center, Serato's catering company in Anaheim. "So that's why it was so easy to help."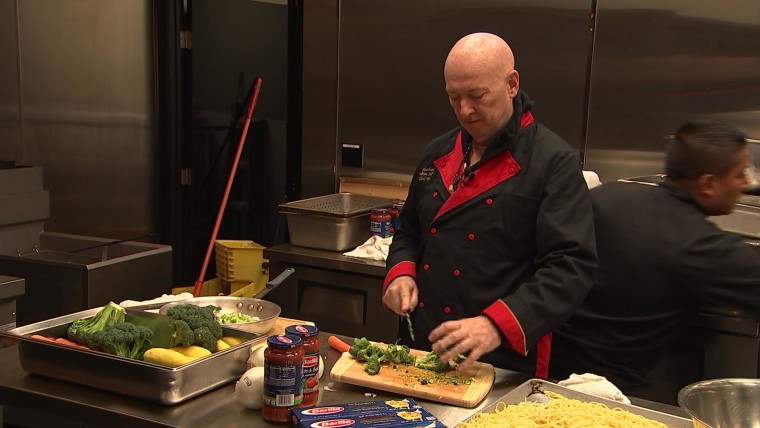 Friends and volunteers came together for Serato, making sure that the children that counted on his kindness wouldn't be let down.
"He's got the biggest heart in Orange County," Keener said. "And he truly has a passion for the kids. There's a lot more things he could do, but I think his true passion is what he got from his mother and the kids. He's all about the kids."
Serato had just $200 in his pocket when he came to the United States as an immigrant from Italy decades ago. Working his way up from busboy to restaurant owner, he never lost sight of the values he held dear, especially to help those less fortunate.
"If I let people down, I will not represent my family the right way. I cannot do that 'cause they watch me from heaven," he said.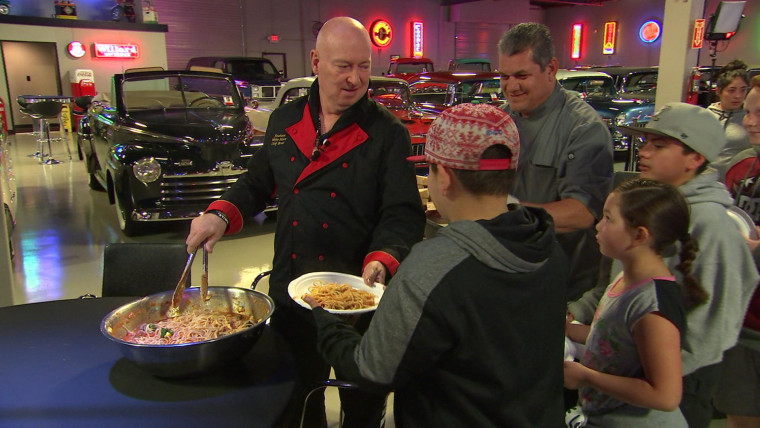 Serato's efforts to keep everything up and running, despite the circumstances, weren't lost on his favorite patrons — the children.
"No matter what, he's still going to give us pasta," said one of the children. "He was going to do all he can to still give us food."
According to his colleagues, Serato's success is only amplified by his character.
"You know, I worked at many other restaurants. I don't know anybody else that just gives pasta to kids every single day," said Bryan Peterson, a waiter who has worked for Serato for six years. "Imagine if other restaurants did this on their own block, in their own area — kids would not go hungry."
Although it was crushing to see his life's work burn, Serano is moving forward.
"Things can happen in life, but you have to stand up," he said. "You fell, stand up. It's hard, stand up. Never give up."