A North Carolina middle school principal is trying a unique strategy to connect with her students outside of the classroom: visit them at home — all of them.
Elizabeth MacWilliams, principal at Caroll Magnet Middle School in Raleigh, North Carolina, told NBC News it's a practice that she started back in her teaching days, when she organized her first parent-teacher open house at school and no one showed up.
"We mistake [parents'] absence at a school event for a lack of care or interest," she said. "I found that's not the case."
So instead of asking parents to come to her, she's decided to go to them. Over the course of the school year, she visits more than 900 families in total to be sure each and every student is attended to.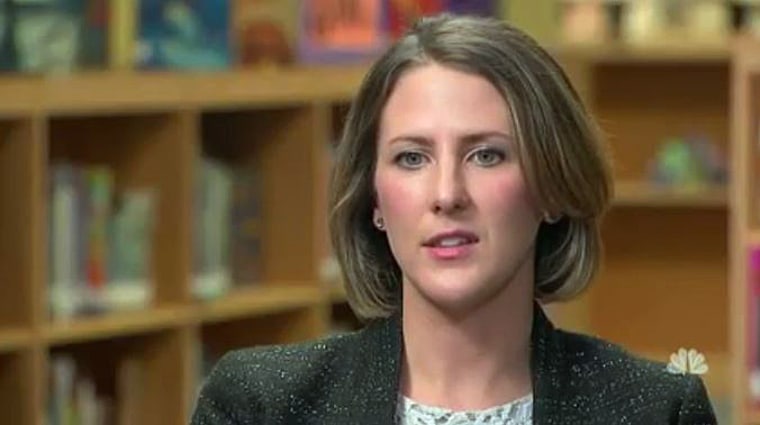 MacWilliams said the greatest reward is seeing the major effects these visits have on her students.
"You can hear it when they speak, and I can see the way that they behave now in the classroom," she explained.
It's a win-win for everyone: not only have the students' grades improved, but parents who once felt hopeless over their children's progress are now overjoyed.
At first, Mariah Whittaker doubted a principal home visit could help her daughter Alana, an eighth grader who had been struggling in school.
"To have Miss MacWilliams come into our home and get to know us on a personal level just further strengthens [Alana] as a person and a student, and empowers her to do better in school," Whittaker said. "She feels that much more supported."
Underscroring how vital a principal's personal touch can be, Alana made the honor roll for the first time this school year. She also joined the cheerleading squad and is looking forward to high school.
"She's helped me view myself and realize that I do have potential," Alana said.