Towering at 6'3", Trashaun Willis averages roughly 15 points a game on the basketball court.
The 14-year-old became an internet sensation after a video of him surfaced in which he made an amazing dunk in the middle of a game without a left arm.
Willis has been without it his entire life. Born with amniotic band syndrome, Willis' limb was prevented from growing.
"[I] knew I could do things if I really put my mind to it," Willis told NBC News. "I was born without an arm, but it doesn't make me any different from anyone else."
Inspiring America: Sisters Run From Homelessness to Track-and-Field Success
Willis, who's in eighth grade at Washington Middle School in Washington, Iowa, has gotten a lot of attention since that viral video, but "he's still humble, and still Trashaun, and still has a big heart, and wants to help people. And he doesn't let anything get to him," his mother Jennifer Williams said.
When he's not playing basketball, Willis spends his time tutoring elementary school kids. He even plans to mentor another young boy who is also missing an arm.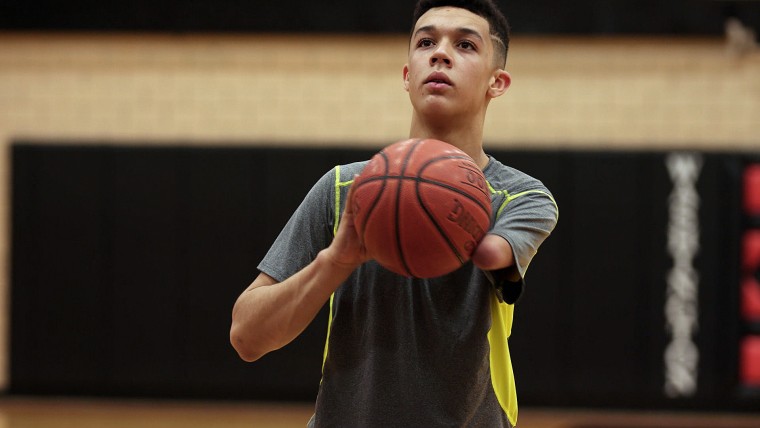 "There's people that were born without a limb too and they're, like, reaching out to me and saying like, how I inspired them," he said. "And I just told them, 'Thanks,' and that they can do whatever they put their mind to."
Willis plans to lead by example. When he heads to high school in the fall, he's planning to run on the track team and play football, in addition to basketball.
"You are who you are and you can't change that," Willis said. "God made you for a reason and put you on this planet to do things ... Just try your best."