Philadelphia's Strawberry Mansion neighborhood was known for its poverty and crime. But a hometown hero stepped in to change the landscape.
Kevin Upshur grew up in the area, and it's still his home today. His mother had owned a bar, but as the neighborhood grew more violent, she decided to close up shop. When she passed away in 2006, she left the property to her son and, along with it, a final request — use the space for more than it was.
"She said you know you have to do something because of all the crime in the community," Upshur told NBC News.
As a result, Upshur transformed the space. Where there used to be rows of liquor now sit books and computers. Converting the family-owned bar into a learning center for local youth, the Strawberry Mansion Learning Center opened its doors in 2008.
The patrons now? Children from the neighborhood.
"It's an after-school program," Upshur said. "So they actually do their homework here. And, you know, it's a mentoring program."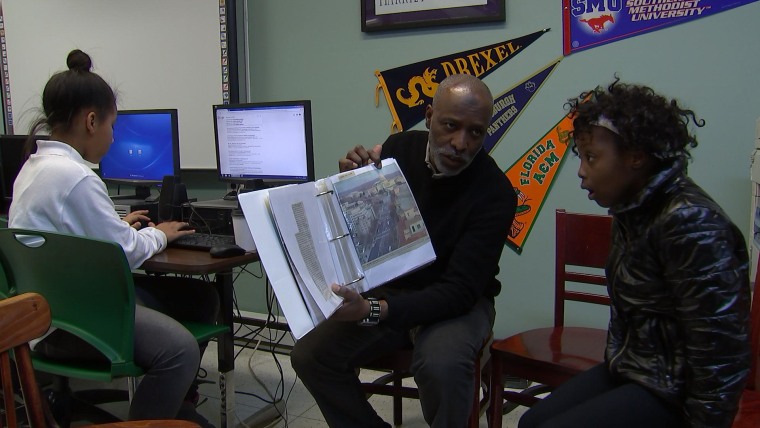 Upshur works overnights as a youth detention counselor, running the Learning Center in the afternoons. Today, he gets a lot of help; everything from computers to food is donated, and friends and neighbors are integral to running the show.
Wayne Tomlin was from the neighborhood, and he got involved when Upshur asked him one day to help out with transportation for a trip with the kids. He's worked there ever since.
"My favorite part every day is getting here before them kids get out of school and opening that door," he said. "And when they come in, they know that they can count on this learning center being here. And they could come in and get their work done."
Marcquis Graham started with the program when he was 11 years old. Now he's 22, and he's helping new kids discover the center.
"Mr. Kevin, he's like a father to me," he said. "And just talking to me. Just motivating me to do better and be a leader. And one thing I can say about him — he never judged me, no matter what."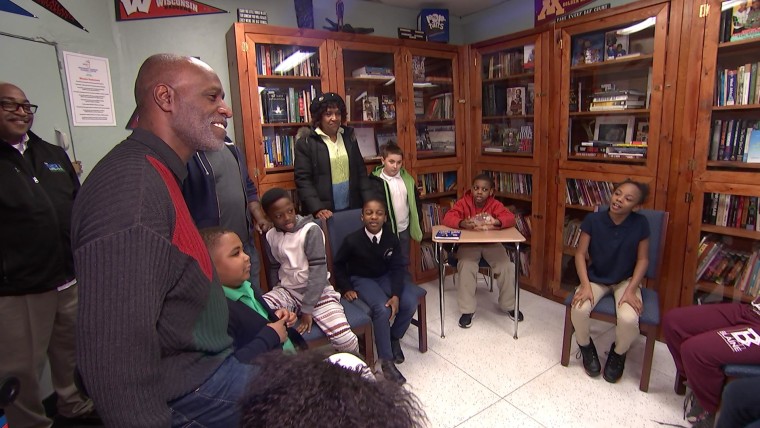 The Learning Center's demand is great, as the local high school's graduation rate is low, its truancy rate is high and nearly every student is categorized as economically disadvantaged.
"I'm doing better at math and reading," 10th-grader Kevin Davis said. "I've matured more since I've been here."
The best part of it all for Upshur?
"When I see the kids having a good time," he said. "I see them smiling."
Today, the Learning Center is thriving, and it's even working on building an expansion on the next-door lot. While Upshur's mother didn't live to see it become a reality, he knows she would have been proud to see what her old bar has become.