Eleven-year-old Jackson Johnston and his grandfather did everything together. He taught him how to drive a boat, how to hold a golf club, and the rules of all sports games. So when Jackson discovered his Papa Rick was diagnosed with Stage 4 Mantle cell lymphoma, his world shattered.
"He knew that Papa Rick was kind of down in the dumps about losing his hair. He is always styling his hair and has it looking really nice so he knew that Papa was really bothered by that," said Amber, Jackson's mother.
Feeling hopeless over his grandfather's diagnosis, Jackson was determined to show his best friend that he is not alone. The 6th grader thought the best way to be there for his grandfather was to pull out the clippers and shave his own head.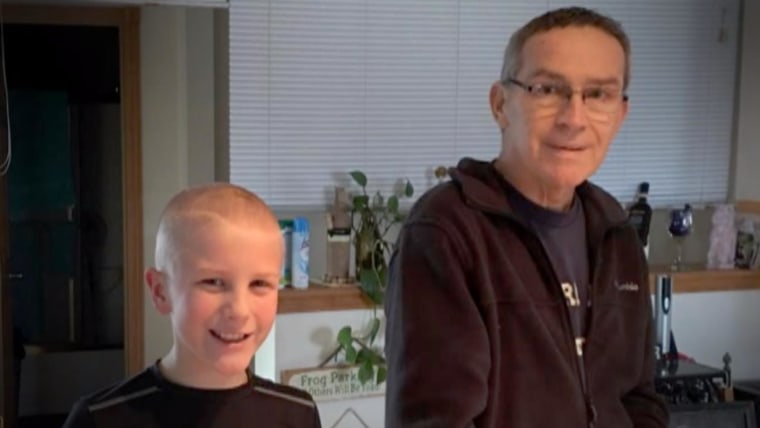 "He told his Papa, 'you won't be alone. You won't be the only one losing your hair. You won't be the only bald one in the family,'" Amber said.
Jackson surprised his grandfather one Sunday morning with his new hair style, and told him, "Hey, Papa, I thought we could start a new club for shaved heads." Jackson was determined to fight this battle hand in hand. His grandfather embraced him with tears.
"I've always wanted to be like him. Knowing that I made him feel good when he didn't feel that well meant a lot to me," said Jackson.
However, at school the next day, Jackson was teased for his new haircut by his classmates at Pekin Middle School.
"Right off the bat I got two mean comments at the table — 'baldy' and 'you look like you have cancer.' I got really mad at first, but then I got really sad throughout the day," Jackson said.
"When he got home, I could just tell that he had a rough day. He was so excited the day before to go down and show Papa, 'hey look what I did for you, we are going to start a club,' so him coming home being so sad was really upsetting," said Amber.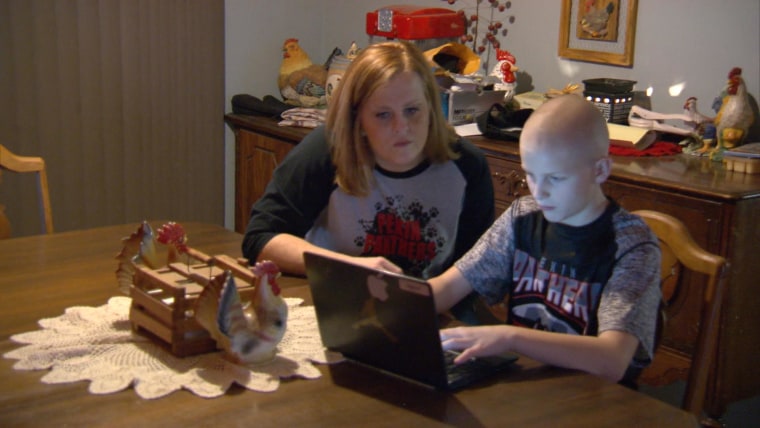 Distressed over her son being bullied at school, Amber decided to reach out to Principal Tim Hadley. She was caught by complete surprise by an unexpected question.
"My phone buzzes and he says, 'Hey, do you still have your clippers?' Yeah, sure do, I told him, and he's like 'Will you please send them to school with Jackson?" said Amber.
So the next day, Jackson walked into school, clippers in hand, completely unaware of what was about to happen. He thought Hadley would bring the kids who bullied him into his office and teach them a lesson. Instead, Hadley gathered the entire school.
Standing in front of 175 students at Pekin Middle School, Hadley asked Jackson to shave his head in honor of Papa Rick.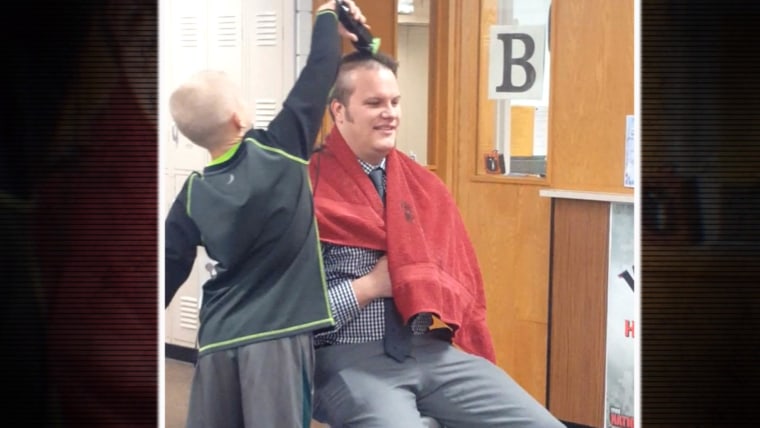 "I think we look at social media and we see this perfect person behind it. That person could be broken and we project one image and some of us live another. So exactly right before we pass that comment, make that judgment, let's take a serious at what the other person is and try on their shoes for a little bit," said Hadley.
Now feeling the support from his classmates and his community, Jackson is determined to continue to stand in solidarity with his Papa Rick, although he does not know how long the journey will be.
"So, I am going to keep my head shaved until he goes into remission and if he doesn't finish the battle against cancer I am going to keep my head shaved until I die," said Jackson.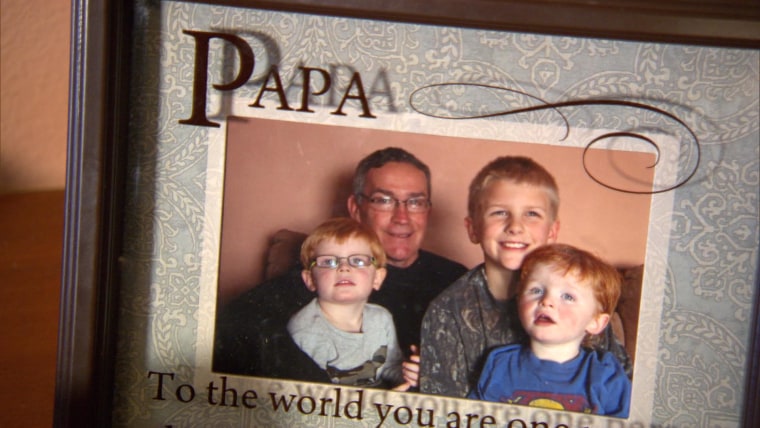 Sometimes life's best lessons just aren't found in a book or in the directions on a worksheet. As Hadley said, "If you can educate the heart, you can educate the mind."