An overgrown lawn may just be California code enforcer Joe Garcia's worst enemy.
Garcia's job consists of driving around Petaluma, California, on the hunt for lawbreakers, specifically those with dilapidated properties. Military veteran Al Pericou, 90, however, is one property owner in particular who has grabbed Garcia's full attention.
After being the subject of complaints for more than three years, Garcia finally got his hands on the latest cause of concern frustrating the community. However, instead of giving the usual citation, Garcia embraced Pericou with a surprising show of compassion.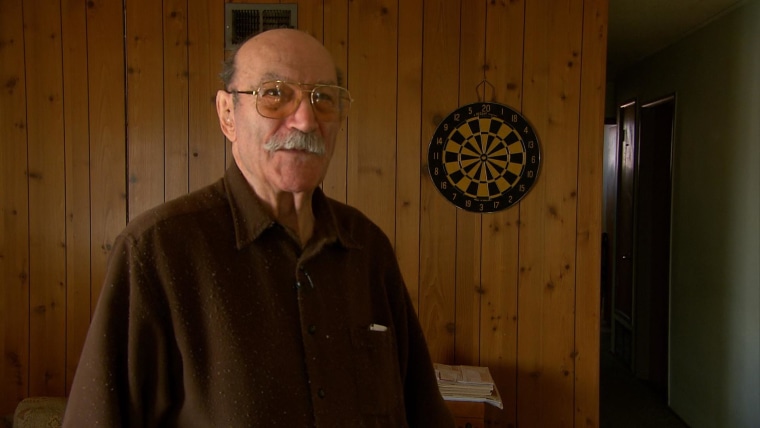 With help from Jane Hamilton, whose nonprofit, Rebuilding Together, fixes homes for those in need, Garcia rallied a community who were all determined to give back to the neighborhood's veteran.
The volunteers also mended the inside of the home, replacing the leaky sink and rotting floors with new finishing and equipment.
"It's a nice way to treat people. Rather than come down on them, give them a helping hand," Hamilton said.
With his spotless yard and a bathroom that's good as new, Pericou is filled with gratitude, not only because of his new makeover, but also because of the love and support that strangers embraced him with.
"It's amazing. I'm pretty lucky," Pericou said.
All of this was made possible by Garcia, a man now hailed as Petaluma's greatest enforcer and the community of Petaluma, who know that truly the best code you can enforce is a moral one.