Animal lover Debi Boies was ecstatic when she found her dream-dog — a doberman rescue named Brock. The only problem was that Brock was in a different state. But Boies wasn't going to give up on the pooch, who would likely be euthanized if she didn't provide him with a home, so she enlisted the help of a pilot friend to fly from South Carolina to Florida to pick him up. That experience in 2008 sparked an idea that has led to the transport of more than 65,000 animals. Boies started "Pilots N Paws," a website where pilots can coordinate with shelters, foster families and rescue families to bring animals who have limited time in "kill shelters" to their "forever homes."
"Pilots just love being in the air, so when you give them a job to do, when they can make a positive impact, most of these pilots are just happy to help out," said Jeff Bennett, one of 5,000 pilots involved in the program. Pilots fly on their own dime and aren't compensated for their time, but Bennett said he's repaid in other ways. "One, is when you take a dog to a final adopter and you see the smile of the family's face. The other one, of course, is when you now that a dog is going to be euthanized and you actually get them to a safe environment," he said.
An easier solution would be having people nearby adopt the animals that are in need of a home, but Boies said that's not usually an option."There's high rates of euthanization in the southern states because they're over populated ... If it wasn't for Pilots N Paws, most likely these animals would be euthanized." said Boies. In spite of the name, Pilots N Paws isn't just limited to the cute and furry. Boies said pilots have also flown rats, bears, hamsters and even snakes in need of emergency care. "When an animal is in need we try to be there," Boies said.
We first reported on Pilot 'N Paws in 2010 and the response from you was overwhelming with many asking how you could help. If you'd like to follow up, visit Pilot 'N Paws here.
By clicking on the above link, you will be leaving NBCNews.com and directed to the website of the charity. Any information you provide will be collected and used in accordance with charity's privacy policy and terms of use.
Each night this week, NBC's Nightly News will catch up with the subjects of some of its most popular stories in the "Making a Difference" series, which launched in 2005.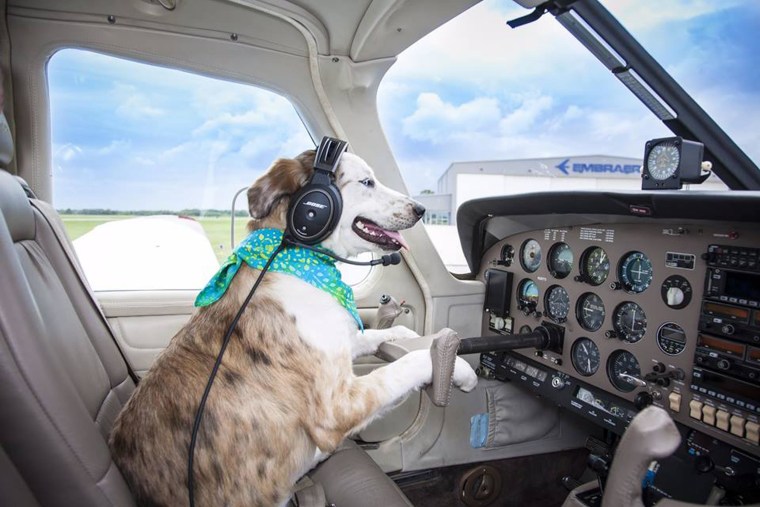 — Kevin Tibbles, Kim Cornett and Elisha Fieldstadt