Carlos Khalil Guzman is fighting Islamophobia with his camera.
After watching an upsurge in anti-Muslim rhetoric and hate crimes over the past two years — including the fatal stabbing of two men in Portland, Oregon, last month by a man shouting anti-Muslim slurs — Guzman said he knew he had to act but wasn't satisfied with the usual tactics of protests and petitions.
"Many people have never met a Muslim before, or talked to any Muslims, so this is a way for them to meet a Muslim and to see our stories and our background."
"I'm an activist on the side, and we protest, do all this stuff, but I felt like that wasn't enough," he told NBC News. "I had to find another way to get our voices out there and to tell our stories, and not just have someone else say what they thought about us."
So the 28-year-old Brooklyn-based photographer looked to his craft.
"To me, art has always been a tool of resistance," he said. "Throughout history, artists have always used art to tell their stories and to resist the status quo. I thought I could use my photography to share the real side of the Muslim community."
The result is "Muslims of America," an on-going photo series that shows Muslims from all 50 states, from New York to Hawaii.

Entirely self-funded, Guzman has spent the past year-and-a-half crisscrossing the country on weekends and days off from his full-time job at a photography studio in New York. He hopes to complete the series by the end of the year with 114 portraits — representing the 114 suras, or chapters, in the Qur'an — and to eventually turn the project into a travelling exhibit.
Alongside each portrait is the subject's favorite verse of the Qur'an or hadith — a collection of the sayings of the Prophet Muhammad — and an explanation for how it helps them through trying times—especially in dealing with present-day hate.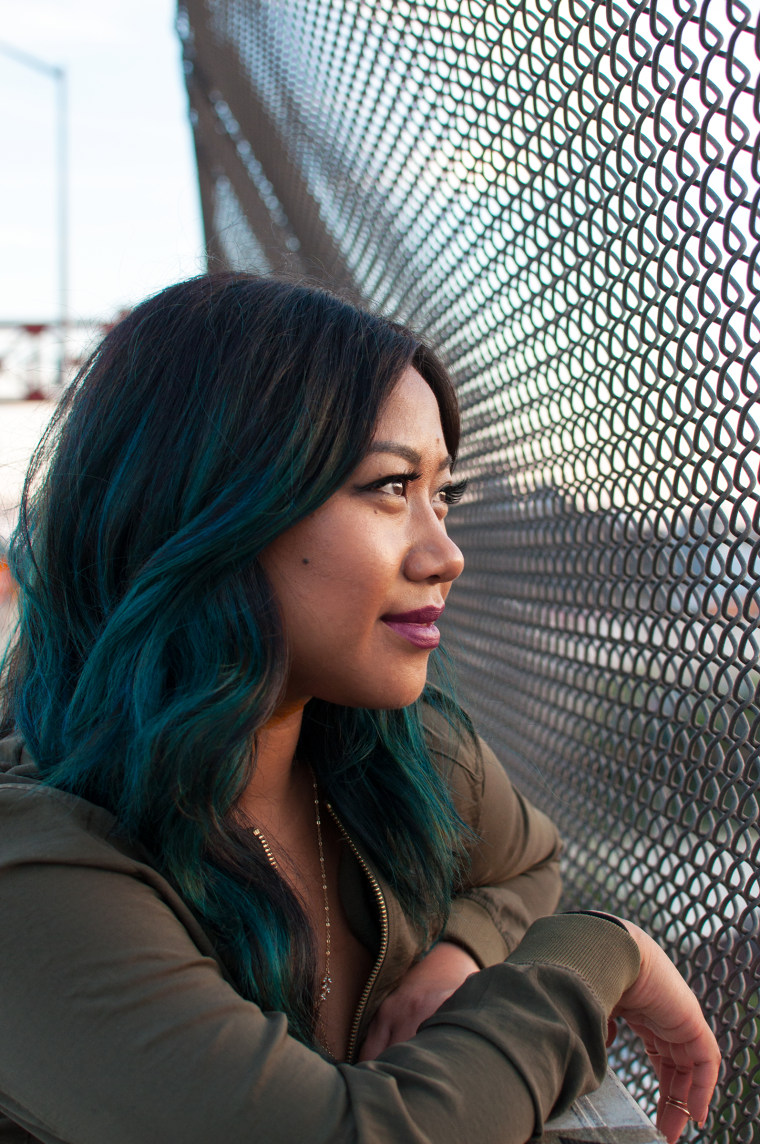 "The whole idea of travelling to all 50 states was to show that we're not just concentrated in major cities — we're spread throughout the country," said Guzman. "People might not think that there are Muslims in Arkansas or Kansas, so I wanted to find Muslims in all 50 states to show that we exist and are pretty much everywhere."
"We're part of the fabric of the country," he added.
Through "Muslims of America," Guzman also hopes to showcase the diversity of the Muslim community — in ethnicity, gender, geography and life experience — with special focus on women, who he said are more often the targets of prejudice.
His subjects will include a Native American Muslim organizing against the Dakota Access Pipeline at Standing Rock; a spoken word artist from Alaska; Syrian refugees; and a teenage boxer who faced challenges competing because she wears hijab.
The photo series also includes those of Palestinian, Filipino, Ecuadorian, Somali, Bangladeshi, Pakistani, Moroccan, Lebanese, and African-American descent.
"That's the beauty of Islam — that it attracts people from all walks of life," Guzman said.
By highlighting the Muslim community's diversity through images rather than through words, Guzman hopes he can break down stereotypes.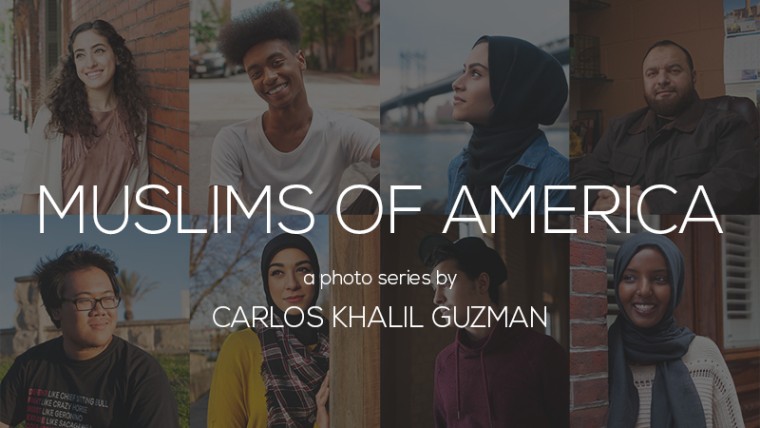 "If you tell someone that the Muslim community is diverse, people will think, 'Okay, it's diverse, maybe Middle Eastern and South Asian,'" he said. "But by seeing that diversity, they might see themselves in some of these photographs. That idea of 'the other' goes away, and they're more prone to gain more interest without thinking, 'There are no Muslims who look like me.'"
Samah Safi Bayazid, a filmmaker from Washington, D.C., whose portrait appears in "Muslims of America," agreed, calling the project an attempt "to humanize Muslims in an era when some people are trying to make them the enemy."
"Many people have never met a Muslim before, or talked to any Muslims, so this is a way for them to meet a Muslim and to see our stories and our background," she told NBC News. "We're like anybody. We have our work, we have our fashion, we have our life."
Guzman is currently halfway through the project, but is still searching for Muslims in some states — he needs portraits in Mississippi, Missouri and Idaho, he said — and is waiting to save enough money to travel to far-away states like Hawaii and Colorado.
But knows the end result will be worth it.
"For me there's that personal sense of responsibility," he said. "I'm part of this community, my community is being demonized and I want to show the real side of my community — not only through photographs, but by sharing personal stories that Muslims and non-Muslims can relate to."
Follow NBC Asian America on Facebook, Twitter, Instagram and Tumblr.