I've never met Lilly Diuble before. And I've never been to Manchester, Michigan. But the moment I introduced myself to this 11-year-old girl and her family, I felt like I was home.
Lilly's doctors believe she has Usher syndrome –- a disorder that's as rare as it is cruel. This degenerative disease causes both blindness and deafness. My sister, Rebecca (Becky) Alexander, received the same diagnosis when she was about Lilly's age. So being with Lilly -- watching her eyes dart around to see me and her ears strain to catch the conversation around her -- felt like I was with my sister, Becky.
I first told Becky's story on the TODAY show five years ago. Doctors predicted she'd be blind and deaf by the age of 30. She's 35 now and has defied her disability every step of the way.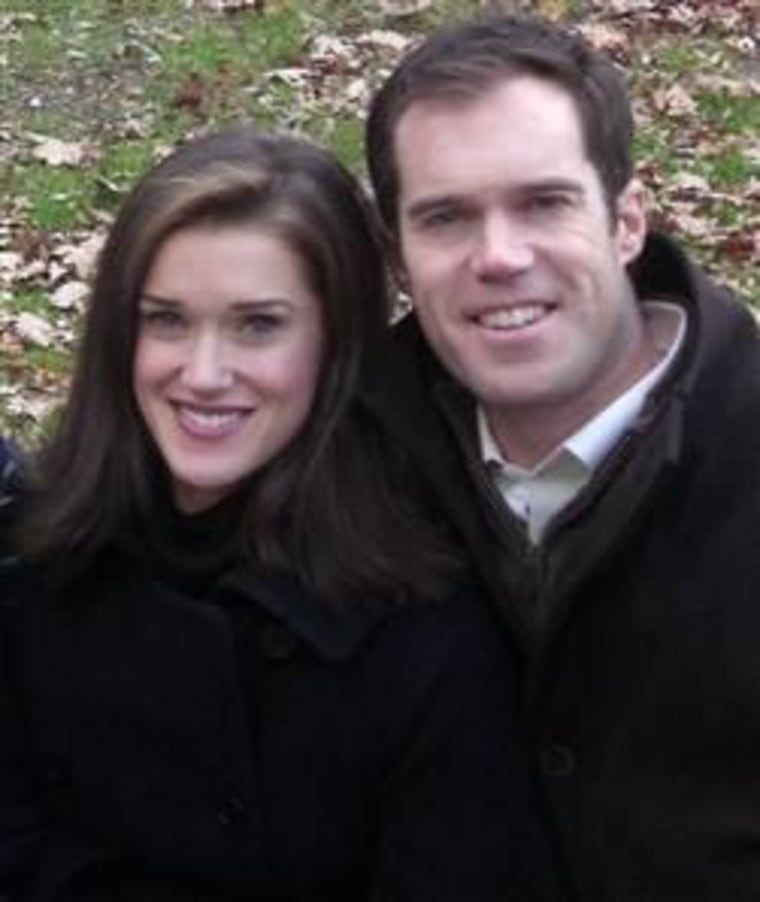 Becky's the most impressive, most inspiring woman I know –- not just at overcoming obstacles, but at embracing them. She now competes in Civilian Military Combine events. With the help of a partner, she climbs walls, crawls through mud beneath barbed wire and finishes with a smile each time. Last year, Becky got a cochlear implant that has improved her hearing significantly, though she still struggles to see and uses a cane to carve her course down New York City's busy streets.
Sign up for the Nightly Perspective newsletter from Brian Williams and the Nightly News team.
I'm never more proud than when strangers ask me about Becky. Her story hasn't just inspired, it has motivated others to make a difference in their lives and appreciate the things most of us take for granted.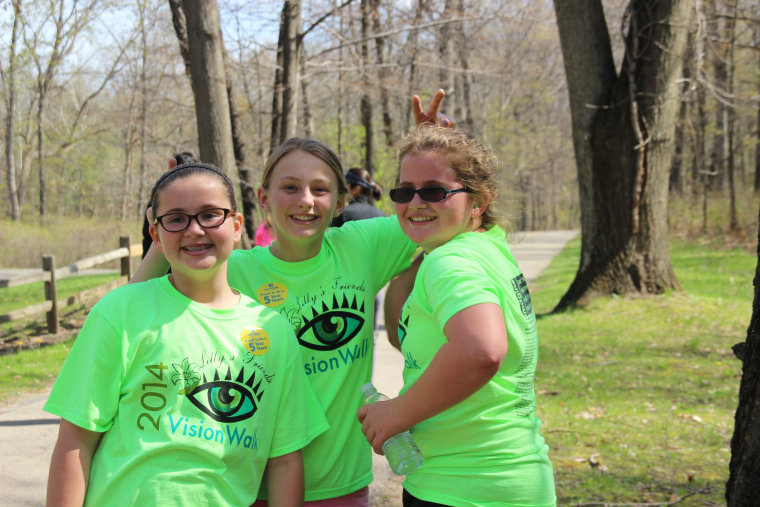 Lilly has a similar effect on her friends and family, and her community, too. Her friends, all drawn to Lilly's strength, say she's an inspiration.
Madelyn Harris, 12, has known Lilly since she was in preschool and marvels at her optimism.
"She always looks on the bright side she is so happy and smiley," Madelyn said. "Like, you can never be mad either at her or around her, she always makes you feel better -- like there's no part of Lilly that's like depressing or sad, or bad."
Lilly began raising money for an annual VisionWalk coordinated by the Foundation Fighting Blindness back when she was in second grade.
In the first year she raised $16,000 -- and now, five years later, she's raised a total of nearly $100,000.
To those who have donated, Lilly says, "I cannot thank you enough because you're not only helping me, you're helping find a cure for millions of other people that have the same or different disease."
Seventh grader Annalise Baron, 12, who first met Lilly at church, has been to three of the walks.
"She is my friend and I want to help her and support her because she deserves it. She is such a fighter, she's awesome," Annalise said.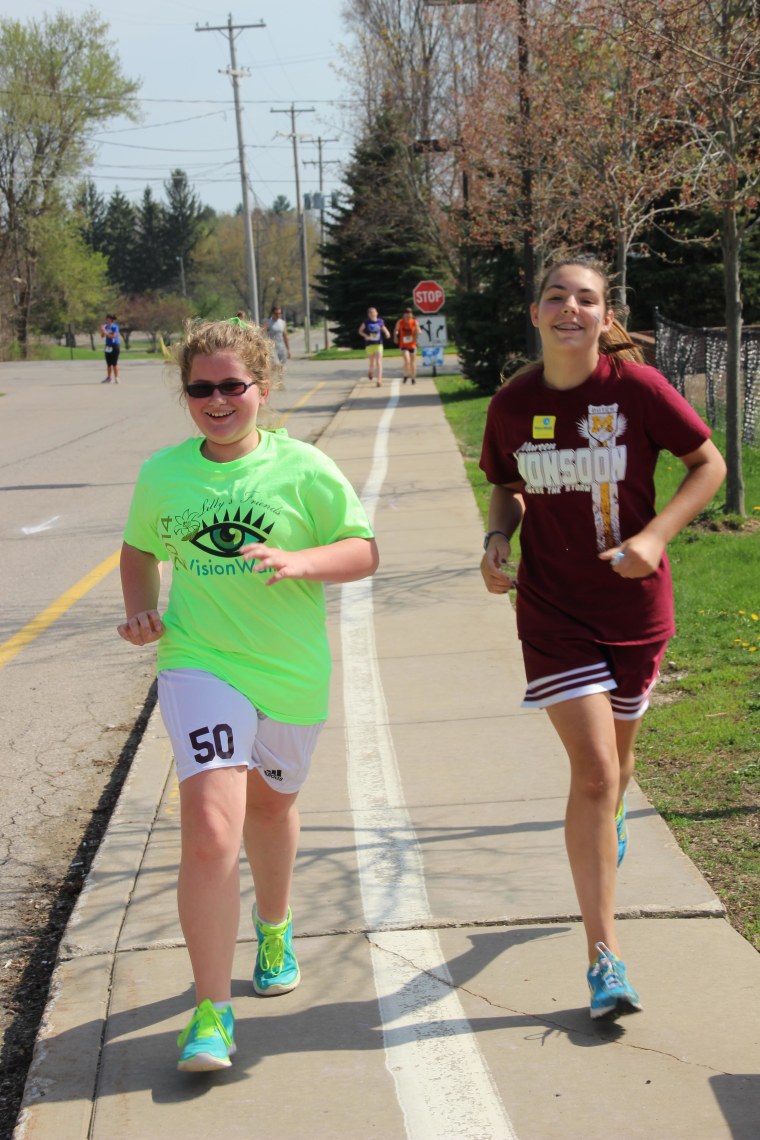 When her parents first learned that Lilly may go blind and deaf, they struggled with a swell of emotions.
"It's pretty hard to talk about," said Lilly's mother, Angela Diuble. "When you have a baby, you plan this wonderful life for them and things just don't end up that way sometimes and so you have to -- with these obstacles that are put in front of you -- you still have to work really hard."
But they channeled their worries into something positive.
"I knew from the minute she was born that she was special," Diuble said. "I feel like there's some big thing that she's supposed to do in this world and I'm supposed to help her do that."
In recognition of Lilly's activism, Prudential presented her with a Spirit of Community Award in Washington, D.C., this spring.
"It was awesome, like we got to see different monuments and the White House and see the Capitol and get our picture taken all over the place," Lilly said.
As Lilly's vision fades, the family is trying to experience as much as they can; they have already traveled to the Grand Canyon and Disney World.
"Some people don't get to see that kind of stuff," Lilly said. "So I think it'd be cool if I got to see it and explain to them how it looks and what it's like."
After meeting Lilly I put her family in touch with my sister Becky -- they hope to connect sometime in the near future. As Lilly's mom wrote, "New York City is on Lilly's bucket list -- and now so are you!!"
And I asked Becky to share her personal experiences for a story that will air on NBC News in September, coinciding with the publication of her memoir, "Not Fade Away."
If you'd like to support VisionWalk, please visit their website.