Mandy Douglas' twin boys, born 17 weeks ahead of schedule, were the size of Beanie Babies. Each one weighed under 2 pounds.
"It was a little surreal," she said. "They were so tiny."
Three weeks passed before Douglas and her husband finally held their newborns and dressed them for the first time -- with stocking hats. "It was a big step because it meant that they were getting bigger and they were growing and they were getting stronger every day," Douglas said.
But the boys' hats didn't come from a store -- they were handmade by 20-year-old Colorado student Suzy Luff.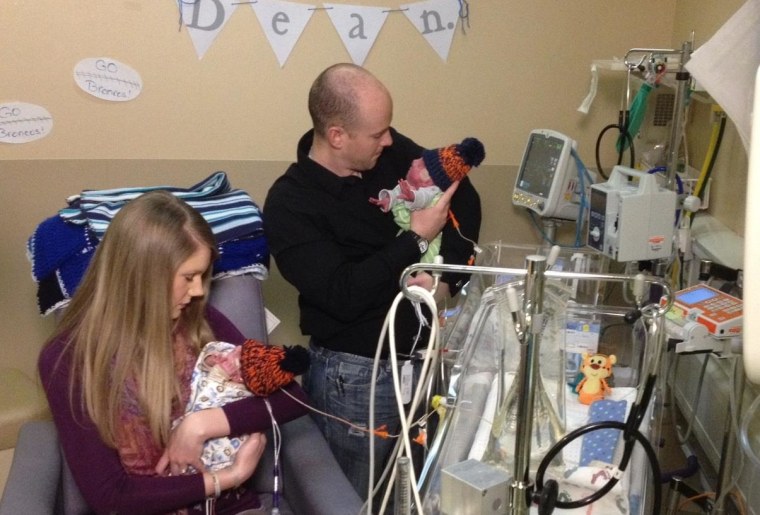 Luff started making hats for babies six years ago, when she was just 14 years old, after receiving a loom for Christmas.
"They were pretty small," Luff said. "And I thought, 'Well, this probably wouldn't really fit a newborn baby, so probably a preemie.'"
She was inspired after seeing a picture from her older brother's baby book. Even though he was born full-term, Luff thought his baby hat looked too small and thin -- she wanted to make something more substantial.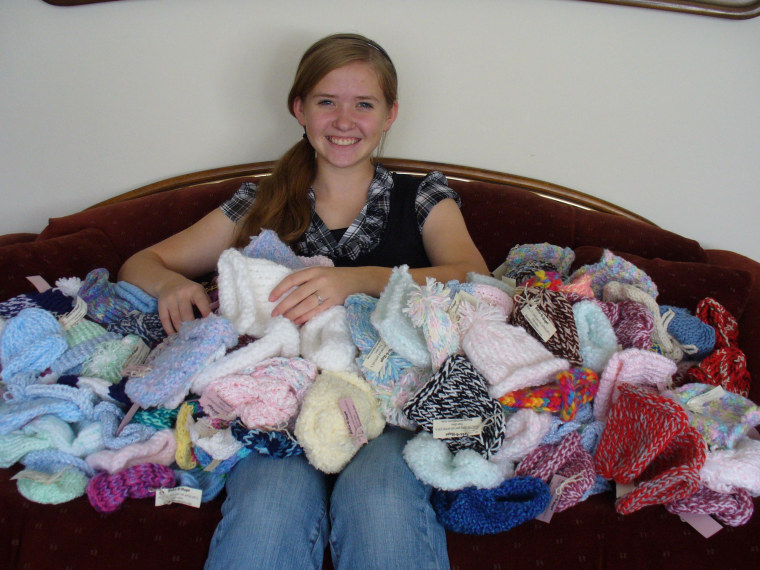 Luff contacted Sharon Enoch, the clinical nurse educator in the neonatal intensive care unit at Children's Colorado at Memorial Hospital Central. Enoch was thrilled, but thought Luff's project might be short-lived.
"And then, like clockwork, she just kept bringing in hats," Enoch said.
Soon, Luff created a nonprofit organization called Hats 4 Hope. She is building a network by training hundreds of volunteers through knitting parties. On a recent Saturday afternoon she worked with a group of women from Focus on the Family.
"I love the fact that we can keep their little heads warm and maybe give them a little better start," said Joyce Shelley, one of the trainees.
To date, Luff's group has weaved more than 5,200 hats.
"I would call it a hobby that turned into something way more than I expected," Luff said.
Luff's efforts mean a great deal to Josh and Lindsay Ambrose, parents of Magdalen, who was born nine weeks early. Josh deployed overseas in February, and the hats remind Lindsay that she is not alone.
"It's so much more than just a hat," Lindsay said, while holding her newborn girl. "It's heartwarming. It's comfort for us and for her."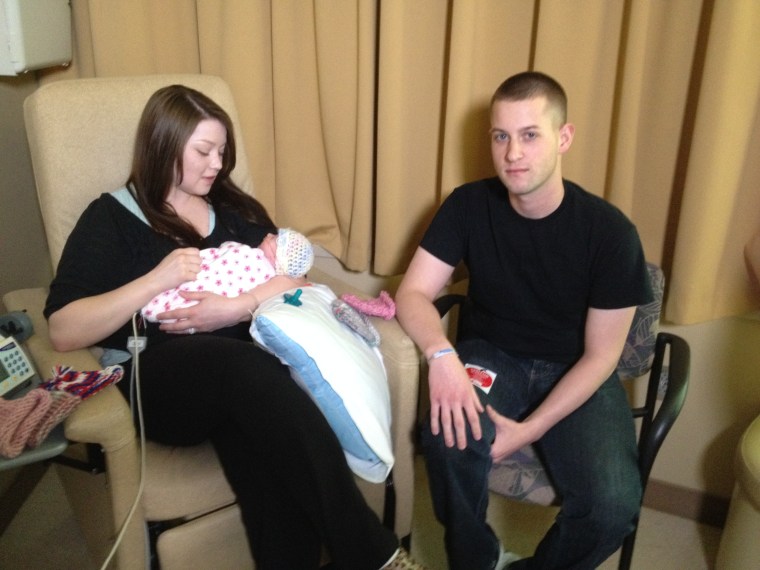 Luff is now a sophomore in college and plans to keep knitting: she is even training fellow students.
"If I can still have my volunteers continue making hats and if I have time to make a few every once in a while, there is definitely reason to keep going," Luff said.
She recently met some of the families who are using her hats at Children's Hospital in Colorado Springs, including the Douglas family, whose twins were born in November. Mandy Douglas told her that they will always associate Luff's hats with the first time they held their twin boys.
"They could not wear any clothing, so the fact that we at least had a hat made it more personal," she said.
Luff smiled and said, "It inspires us all to keep on making the hats."
To learn more about Hats 4 Hope, please visit their Facebook page.