Understanding how the law can protect the wishes and assets of a loved one with Alzheimer's is a crucial step for individuals and families trying to navigate uncertainty. Here to provide expert guidance, is Kerry R. Peck, the managing partner of Chicago law firm Peck Bloom, and the co-author of the new book "Alzheimer's and the Law," published by the American Bar Association.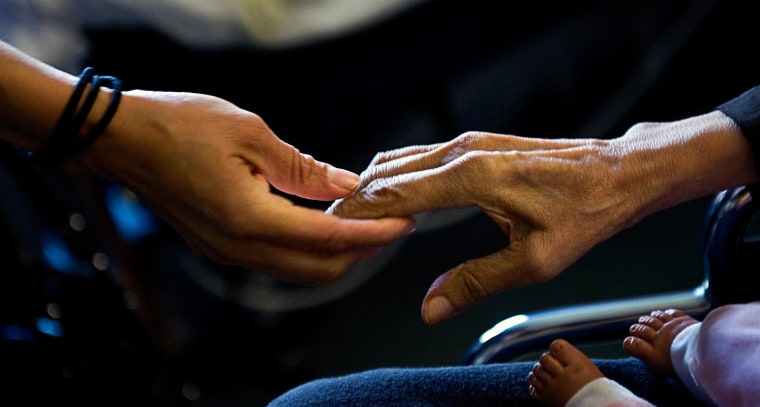 All of us desire independence and the preservation of dignity. This goal requires prompt action when a diagnosis of Alzheimer's disease is rendered. If diagnosed early enough, a person with Alzheimer's disease will likely retain the mental capacity to sign an estate plan. These documents should include at a minimum a Power of Attorney for healthcare, Power of Attorney for property, and a will. To achieve this goal, advanced planning with an attorney should begin at diagnosis. A person with dementia or Alzheimer's disease, must quickly put in writing their health and financial plan while still competent to do so. Any delay could prevent the patient's meaningful input as the cognitive impairments get worse.
1. The Power of Attorney or surrogate documents designate a loved one to make healthcare and asset management decisions when the person affected with Alzheimer's is no longer capable of making decisions for themselves. When naming someone to hold Power of Attorney, select an individual you trust to carry out your wishes and/or act in your best interests.
Select an individual you trust to carry out your wishes and/or act in your best interests.
2. A Will allows the Alzheimer's patient to finalize their legacy. This document will distribute the estate, name an executor to manage the estate, pay debts and distribute the assets. The Will should include burial and perhaps funeral wishes, as well as designate a guardian for minor children.
3. Time is of the essence with planning for a person with Alzheimer's disease. Since Alzheimer's is a progressively declining illness, prompt action is required. Generally the longer the passage of time from diagnosis to document signing the more likely the Alzheimer's affected person will be deemed incompetent, lacking the cognitive ability to understand and sign estate planning documents.
4. What are the long-term goals for the person with Alzheimer's? An experienced Alzheimer's planning attorney can assist with helping preserve their assets, as long-term care is often very costly.
5. Finalizing an estate plan will mean little to nothing if the family unit is unaware of the individual's wishes. Sit down in a heart-to-heart conversation with family and loved ones, discuss the health care plan and wishes, including discussion of nursing home placement and/or in-home care. An unclear future can lead to family feuds or require a loved one to make crucial decisions while in an emotionally unstable state, or, worse yet, unable to express or understand the ramification of their Alzheimer's disease.
For more information and inspiration visit MariaShriver.com