Lauren Miller is an actress, writer, and, alongside husband Seth Rogen, a co-founder of Hilarity for Charity, an organization geared towards raising awareness of Alzheimer's disease among millennials. With star-studded variety show fundraisers (Kevin Hart and Mindy Kaling have both participated), and a new nationwide program that encourages college organizations to throw their own such events, Hilarity for Charity deploys hope and humor to rally the younger generation to the Alzheimer's fight. Here, Miller shares the family ties that bind her to the cause and how the efforts of her husband Seth have made her feel like he's trying to slay a dragon for her.
Can you talk about your decision to get involved in this work?
A number of years ago, my husband Seth and I made a donation to the Alzheimer's Association in honor of my grandparents who had passed away from Alzheimer's and dementia, and my mother who was diagnosed with Early Onset Alzheimer's. Gradually, we got more involved and became official Champions for the Alzheimer's Association. Then, a good friend had the idea to produce a variety show for charity and said he'd love to do it for Alzheimer's; we were so touched and jumped at the opportunity. We planned a sort of "anti-gala" that would energize the younger generation to join us in this fight. Our first year was a huge success, and Hilarity For Charity was born.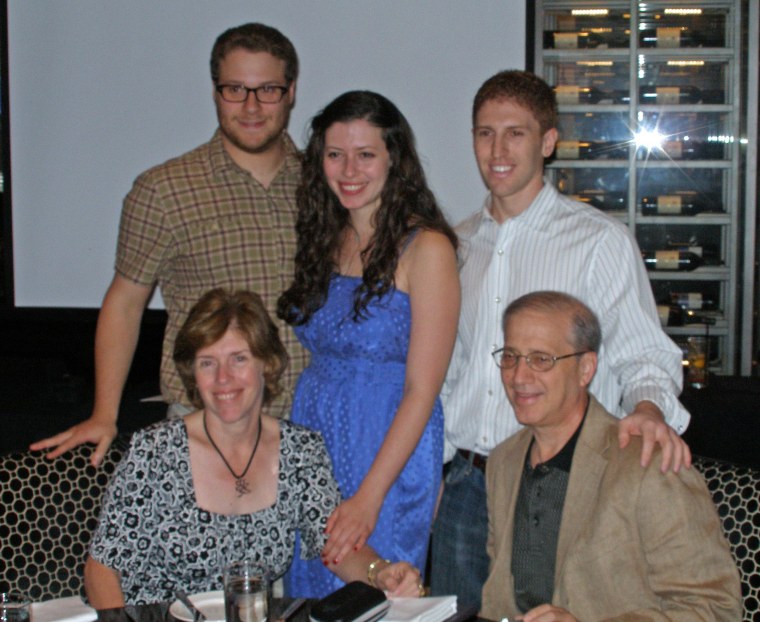 We are extremely lucky that we are in a position to reach a generation that has been somewhat under-represented in the fight against Alzheimer's. When my husband started speaking about our experiences, young people who had lost grandparents, parents, brothers and sisters, reached out to us because they felt that someone they could relate to was bringing attention to something that is considered by many to affect only older people. It became clearer and clearer what the mission of Hilarity Charity should be: raising awareness among the millennial generation.
What have you been most surprised to learn?
There have been so many surprises along the way. It's shocking to hear all the misconceptions about Alzheimer's -- from meeting so many people who think it can be prevented, cured or treated (which it CAN'T); to the fact that losing your memory means much, much more than not remembering what you had for lunch or where you placed your shoes; to learning that, although it is rare, Alzheimer's can affect people in their 30's. But, most surprising, perhaps, in the most wonderful way, is how young people really are affected by this disease and therefore, really want to do something about it. They want to be heard and they want to take action. Alzheimer's is a disease that affects the entire family in such a way that children and grandchildren who have unfortunately witnessed the disease first hand, truly want a way to do whatever they can to make a difference.
What do you most want people to know?
SO MUCH!
I want people who don't know about Alzheimer's to learn about it: to learn how it's growing exponentially; to learn that it's the only cause of death in the top 10 causes of death that cannot be prevented, slowed, or cured; and to learn what it really means to lose one's memory.
I want people who are struggling with the hopeless situation of this disease, to know that they are not alone and that they have the power within them to feel like they are making a difference, even in the littlest ways. Join a walk; write to your senator; tell your Alzheimer's story. Where I thought there was no hope, there is so much...
Who or what has made the greatest impression on you during your involvement?
My husband continues to inspire and surprise me every single day; his testimony to the government in March was truly...it felt as if he were attempting to slay a dragon for me. Of course, that was for everyone fighting this disease, but his commitment to Hilarity for Charity, and all that he has done in honor of me, my family, and my mom, is nothing less than heroic.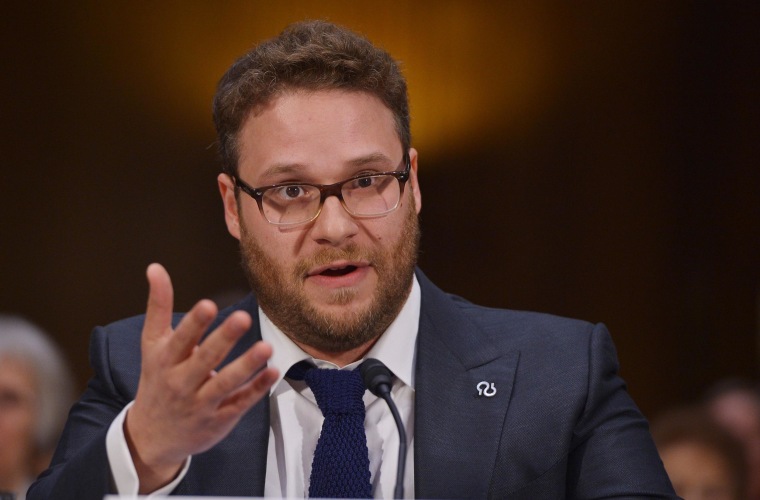 What has been the hardest part of this work, or how has it most challenged you?
The government has recently taken some steps to give Alzheimer's more funding, however it is nowhere near what is necessary to make a substantial difference in this disease. The money that goes to research for Alzheimer's is drastically lower than funding for other major diseases like heart disease, cancer, and HIV. That's especially alarming considering a recent study found Alzheimer's may be the third-leading cause of death in America, not the sixth as listed by the Centers for Disease Control and Prevention.
How has this work changed you?
Before Hilarity For Charity, I was angry, sad, frustrated and depressed. All of those feelings are so common to anyone who is losing a loved one, especially to the cruel ways of Alzheimer's. But I really don't feel that anymore. I've been able to find the positive, the hope, in my situation, and I am so grateful for that. I know that there's still a huge mountain (or even mountain-range) to move before a cure is found, but doing this work has made me feel in control of what I thought was a completely powerless situation.
For more information and inspiration visit MariaShriver.com