Author Elizabeth Gilbert inspired readers worldwide with her 2006 memoir "Eat, Pray, Love." Her most recent novel, "The Signature of All Things," is a critically acclaimed, New York Times bestseller. Here, Gilbert discusses self-accountability and reveals the limits of her forgiveness.
Q: What does honesty mean to you?
Risk. Namely, taking the risk that it might not work — that your truth and vulnerability may not be met openly by the other party. But it's always worth a try.
What makes you feel loved?
Total acceptance. When I was first dating my husband, we were eating a huge pizza together, and for some reason (it was PIZZA!) I simply could not bring myself to stop eating. I kept shoving more and more pizza in my mouth, all the while saying, "I really shouldn't do this…I really shouldn't do this..." Finally, my future husband looked me in the eye, smiled, and said, "I have a good idea, darling. Why don't you just be yourself?" So I ate the last piece of pizza happily, stuffed to the gills, and have been with that man ever since.
What is empathy?
The ultimate in human evolution. We tend to think of empathy as something soft and even dainty, but real empathy can take an almost muscular effort. There are times when you have to almost physically shove aside your own ego, hurts, and needs in order to experience compassion for other people (especially difficult people.) Absolute empathy is not a path for the weak, nor can it be learned overnight. It's a years-long commitment, a daily practice, the ultimate human achievement. I'll let you know what I've arrived there. Still working on it!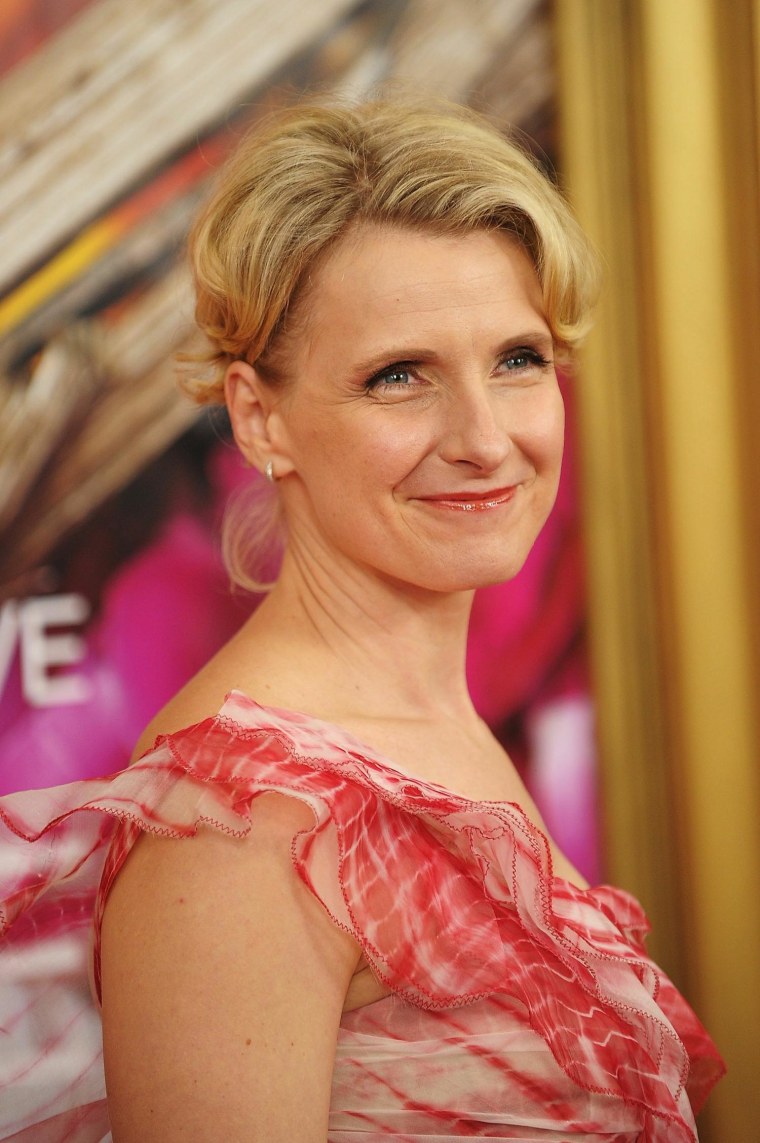 What qualities does a remarkable man possess? What qualities does a remarkable woman possess?
I'm putting these two questions together. I like my men gentle and my women strong. In other words, I like men who possess qualities that have traditionally been seen as feminine (compassion, kindness) and I like women who have more so-called "manly" qualities (self-sufficiency, power.) Somewhere in the middle is a place where we can all meet up at our very best.
What question stumps you?
Why do we waste our lives in useless worry? (Please inform me if someone can cure me of this!)
What is power?
Complete and total self-accountability.
What is success?
Anything that brings you more freedom, more space, more time, more love, more wonder, more life. Very few traditional models of success bring any of these things, as far as I've ever seen.
Describe one aspect of your dark side.
After a certain line has been crossed with me, and somebody has — in my opinion — gone too far, I find forgiveness nearly impossible to achieve. I will freeze out that person for good, never to be seen again. It takes a lot for me reach that line, but once it's been reached…no turning back from it. I have tremendous admiration for people who never close their hearts to anyone. Someday I would like to be more abundantly forgiving…but it hasn't happened yet.
What does integrity mean to you?
Same thing as power: Complete and total self-accountability.
What is feminine?
Resilience.
What is masculine?
Will.
What is a provocative in a man?
When he is more fascinated with you than with himself.
What is provocative in a woman?
Autonomy. Nothing will ever be sexier.
For more insights from Elizabeth Gilbert visit The Shriver Report.