Meet the Press moderator Chuck Todd took your questions today on the upcoming midterm election and the politics surrounding the administration's response to Ebola in the United States. Here's a sampling of the questions and answers.
On the politics of Ebola: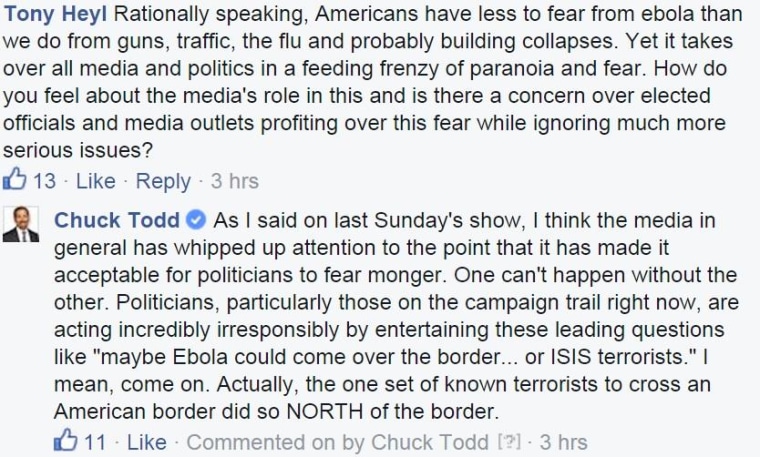 On the midterm election: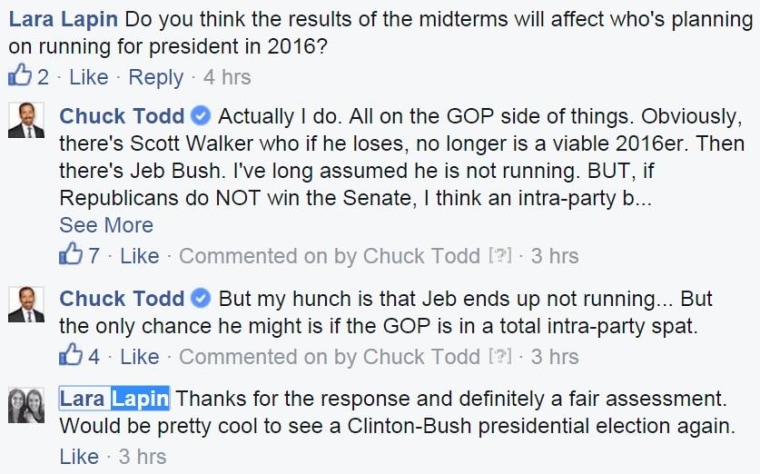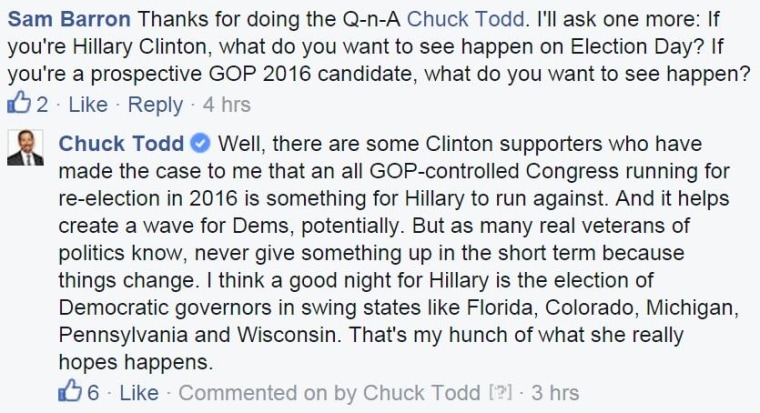 On social media snark:

Read the full Facebook Q&A here
—Chandler Schlegel
Jamie Oh and Rebecca Title contributed to this report.