Chuck was live on Morning Joe.
And then he caught up with Republican Senate candidate Thom Tillis.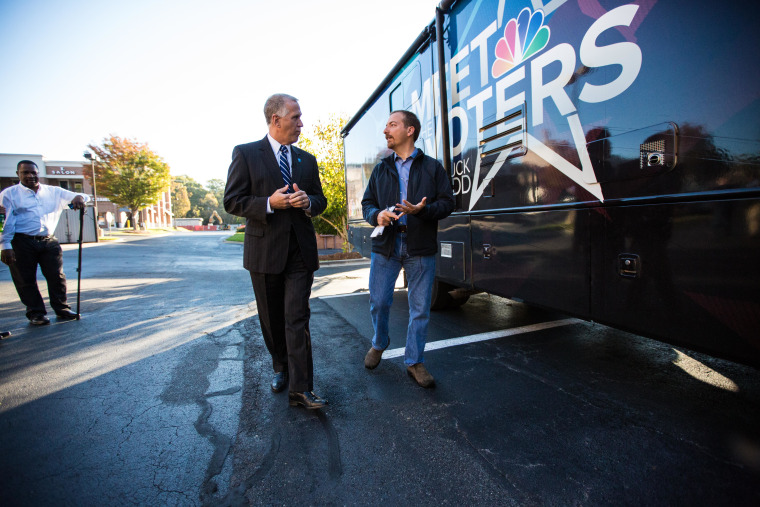 He talked North Carolina politics with Dr. Michael Bitzer of Catawba College.
And also sat down with five moms who are passionate about the issue of education in their state.
He also dropped by the NBC affiliate in Charlotte, WCNC.
And then they were back on the road again headed to Georgia.
But first they had to stop at a truck stop to be live on NBC's Nightly News with Brian Williams.
Which allowed them to not only charge their devices,
but also partake in some truck stop fried chicken.