"We spent two weeks in Kenya. And there was rarely a day we were not awed. Watching animals in the wild pulls you closer to the earth. And helps you understand the ferocity and fragility of life."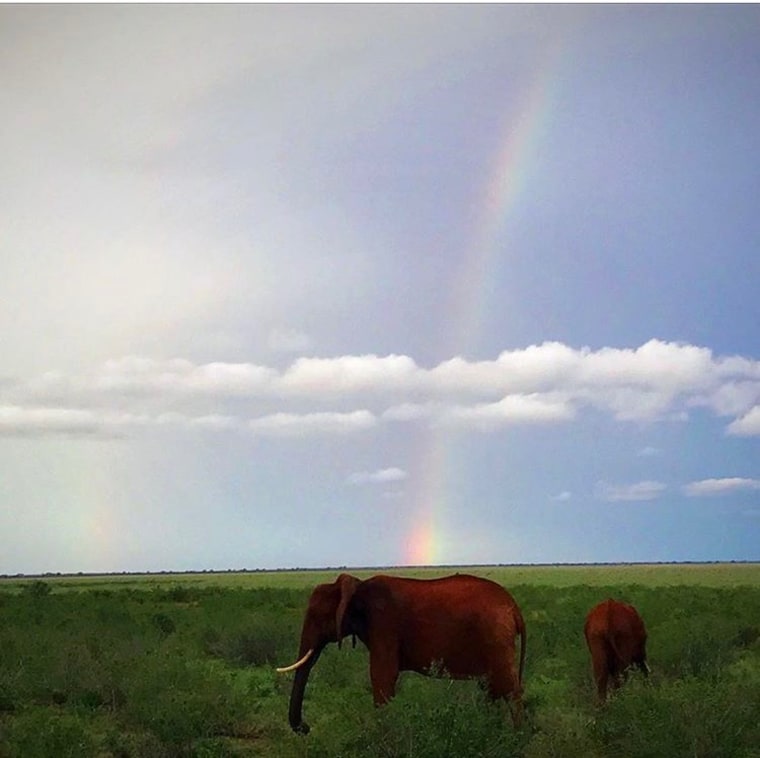 This sounds like prose written by some author who had spent decades in Africa with the luxury of soaking in all the continent has to give.
Instead it is a paragraph NBC News correspondent Harry Smith composed for our report on efforts to prevent poaching in Kenya.
Our team had the great fortune to be able to travel to different parts of this fascinating country.
Full report airs Sunday, June 4 at 7/6c during the premiere of "Sunday Night with Megyn Kelly"
We arrived late in the evening into Nairobi and, after clearing customs, we made our way in a convoy to our hotel. The city of Nairobi is always bustling, even at night. There is a sense that one must pay attention or you might miss seeing something you can't see anywhere else.
After a few hours of sleep, we headed to the smaller of the two airports that service Nairobi to fly to the northern area of the Lewa conservancy. In Africa the scenery happens when the sun begins to set. "Sundowners" are when you travel out to the highest point of where you might be and wait for the sun to sink behind the horizon. In this instance, we were incredibly close to where Prince William proposed to Kate Middleton. Easy, when here, to understand how this place could influence a life-changing decision.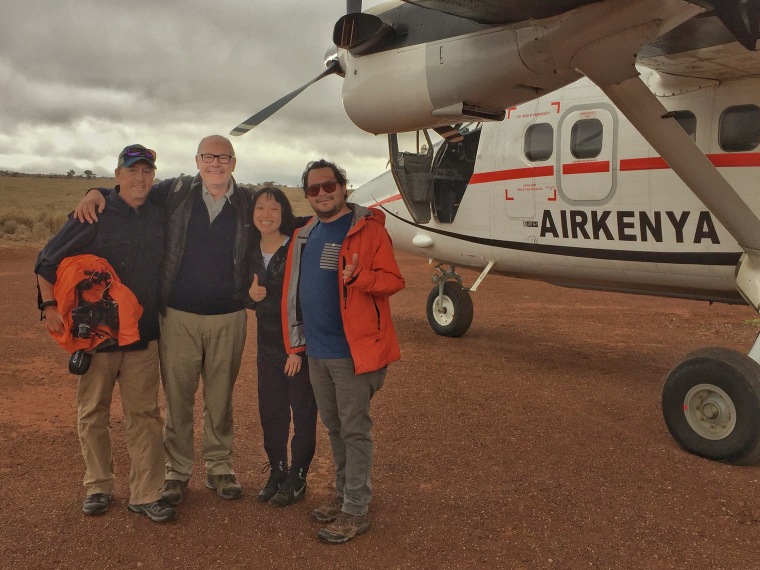 As we traveled back south, and then both east and west, to Tsavo National Park and then eventually the fabled land of the Maasai warriors in the Maasai Mara, one cannot help but notice how small this place, Africa, makes one feel.
Everything seems larger than life in the wild savannas: the sky, the clouds, the horizon. The land seems to fold in on itself and continue on forever. Life is a delicate balance here. We came to see the majestic elephants; and see we did.
We also witnessed just about every other species: lions, cheetahs, zebras, giraffes. There is something to be said for seeing the beautiful animals in their natural habitats. To see a female super tusker — an elephant whose tusks stretch all the way to the ground — and know that because of poachers she is only one of seven left in all of Tsavo, a national park the size of Massachusetts, is at once frustrating and sad.
Elephants are hunted and killed for their ivory tusks. While many countries have banned ivory sales, there is still some legal trade in ivory in some Asian countries where demand is high. China has implemented a ban that is supposed to take full effect by the end of this year. Some say the China ban will only create a bigger black market.
Those we came a long way to talk to and see — what they are doing to try to eradicate poaching — are impressive on so many levels.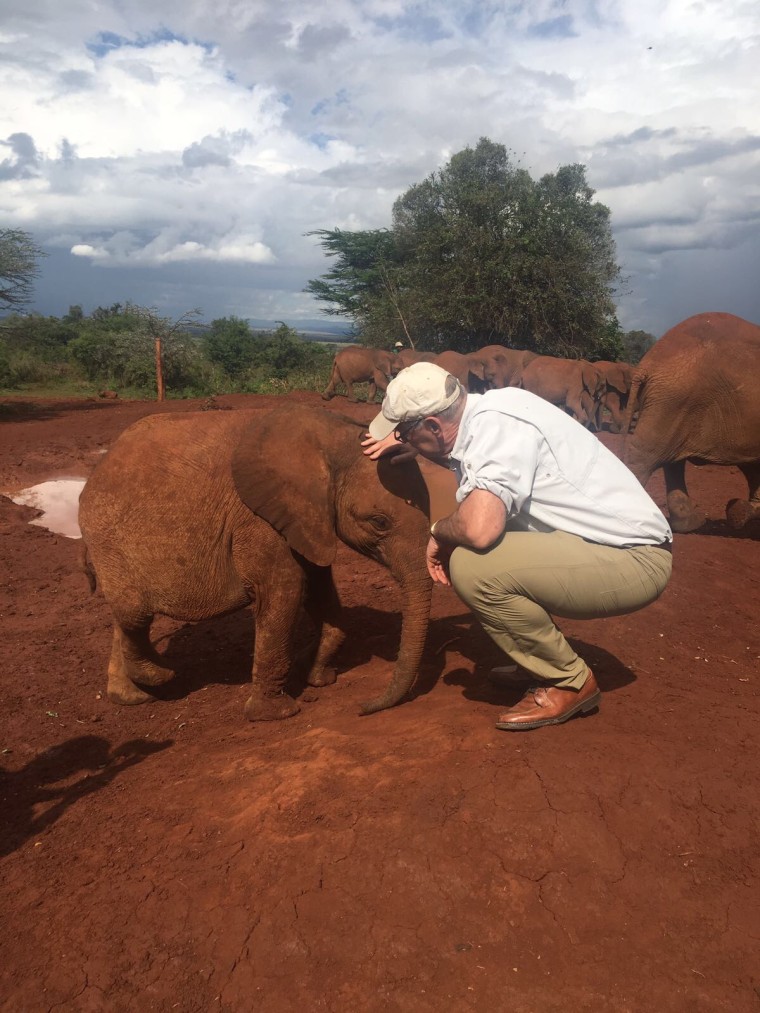 One woman, Colonel Faye Cuevas, of the U.S. Air Force Reserves, is a 20-year veteran of the military. She is now the chief of staff at the International Fund for Animal Welfare, IFAW. She remembers the first time she saw an elephant in the wild. "It is not an exaggeration to say it changed my life," she said.
Cuevas moved to Africa to utilize all her military know-how as a veteran intelligence officer — whose stock-in-trade is to find bad guys — and apply it to catching poachers before they kill elephants.
Along the way we also encountered some other amazing Kenyans. Impressive in the work that they are doing; impressive, too, that they are all women making a difference in the lives of these magnificent beasts, and changing and saving the lives of people as well.
We will introduce you to the community organizer who had been dragged out to the bush and threatened at gun point to stop her anti-poaching efforts.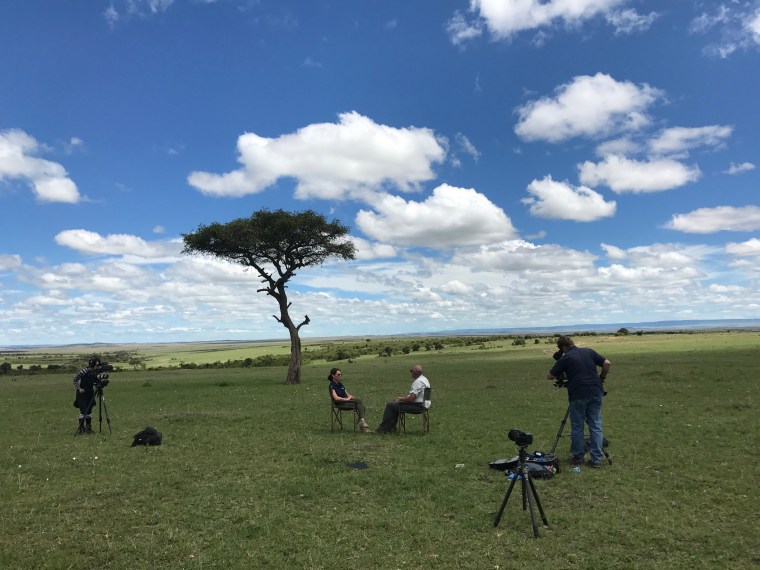 And another woman who worked with the world renowned anthropologist Richard Leakey, and is supporting systems of wildlife management benefiting animals and rural people.
Kenya's secretary of the environment, a Nittany Lion by education, is also contributing to making laws to make poaching highly illegal.
You can watch the full report during the premiere of "Sunday Night with Megyn Kelly" airing Sunday, June 4 at 7/6c on NBC.