British comedian Ricky Gervais knows no bounds, whether lampooning workplace relationships in The Office – the hit TV show he created in the UK – hurling barbs at celebrities during the Golden Globe awards, in movies or stand-up. He is nothing if not fearless and , of course, funny.
"I've reached the age where I am-- I'm more comfortable with myself, I'm being honest. It's why-- it's why my latest tour is my favorite," he told Megyn Kelly in a quick Q & A. " I've reached an age where I can say what I want. … I've reached a place where I'm really comfortable with saying what's on my mind."
Gervais' "Humanity" tour is considered his most personal and revealing. He has a hilarious bit about his Uncle Reginald's wig -- a wig that no one in the family was allowed to acknowledge -- among other family stories he shares.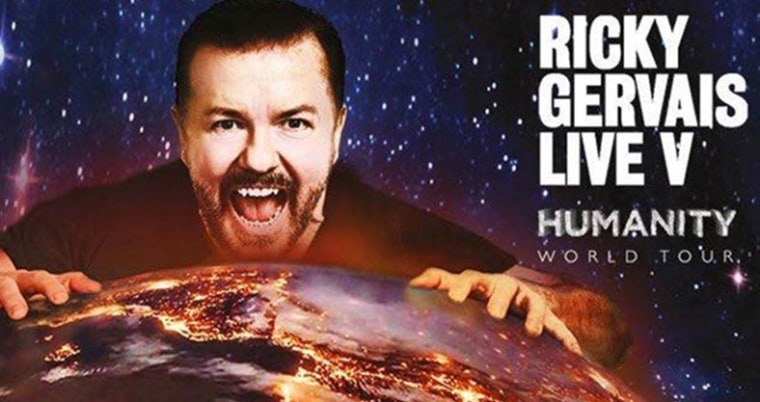 His humor is sometimes barbed, but Gervais is unapologetic, telling Kelly: "I get asked, 'Oh, is there anything you wouldn't joke about?' but I bet you don't get asked, as a journalist, 'Is there anything you wouldn't write about?' And that's all we're doing, really. A joke is a quick discussion, at its best… I think a comedian's job isn't just to make people laugh. That's their main job. But it's also to make people think. And I think if there's an honesty and a fairness to your jokes, they resonate more."