On May 23rd, 2014, a family of four disappeared.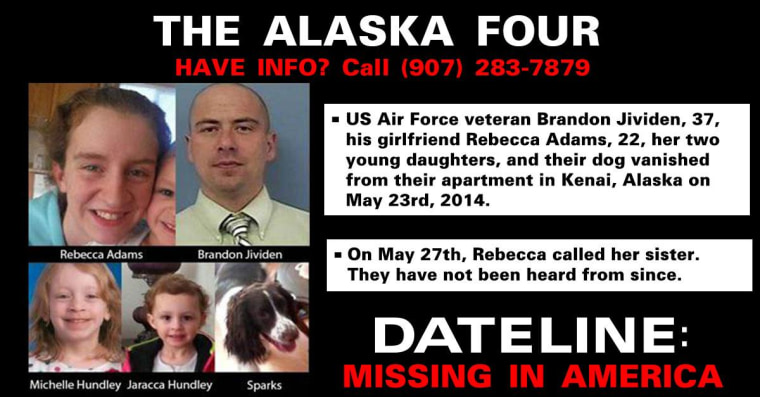 US Air Force veteran Brandon Jividen, 37, his girlfriend Rebecca Adams, 22, and her daughters Michelle and Jaracca Hundley, ages six and three, disappeared from their apartment in Kenai, Alaska, about 150 miles from Anchorage. On May 27th, Rebecca called her sister, but no one has heard from the family since.
While several major searches have been conducted in the thousands of acres of forest northeast of the family's apartment, no clues or additional leads have been uncovered.
If you have any information about the case, please contact the Kenai Police Department at (907) 283-7879.