It has been more than a year since Ashley Lewin, then 15, was last seen at her grandparents' home in Littlerock, California on Memorial Day weekend 2013. Her family expressed fear that her disappearance is linked to conversations she had with an older man she met online.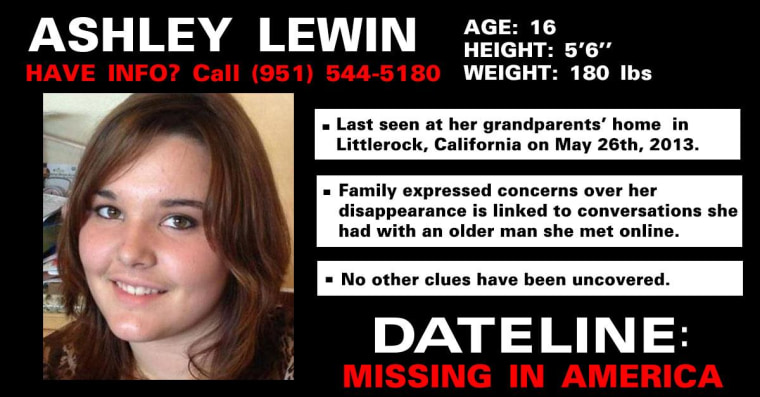 Last month, Ashley's mother wrote on the Facebook page, Find Ashley Lewin, "The biggest part of my life is still missing and that horrible feeling inside never goes away…" To date, police have been unable to confirm if Ashley left to meet up with anyone or where she may possibly be.
If you have any information that could help in Ashley's case, please call the Palmdale Sheriff's Station at (951) 544-5180.