Brookelyn Farthing, then 18, was last seen the morning of June 22nd, 2013 at a friend's home in Berea, Kentucky. Her friend told police he left Brookelyn at the house early that morning, but when he returned, his home was on fire and Farthing was gone.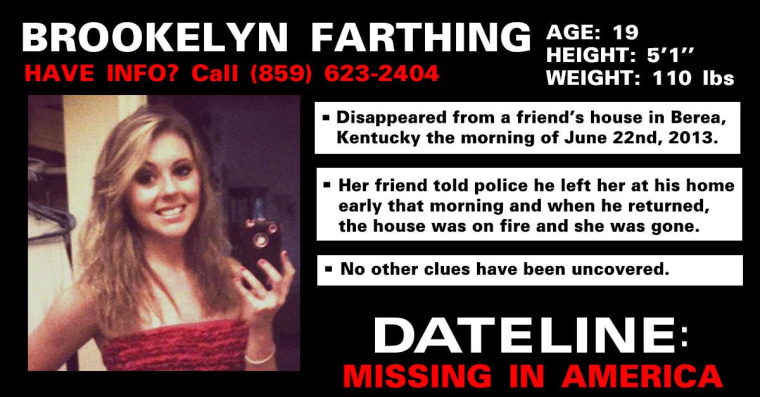 According to NBC affiliate NBC12, crews have searched more than 16,000 acres in the hope of finding any clues to what may have happened to Farthing, but no leads have developed.
If you have any information about Brookelyn's case, please call the Kentucky State Police at (859) 623-2404, or visit the Facebook page Missing: Brookelyn Farthing.