In California, five families have been united by one common, terrible experience: All have sons who disappeared in San Francisco in the past three years.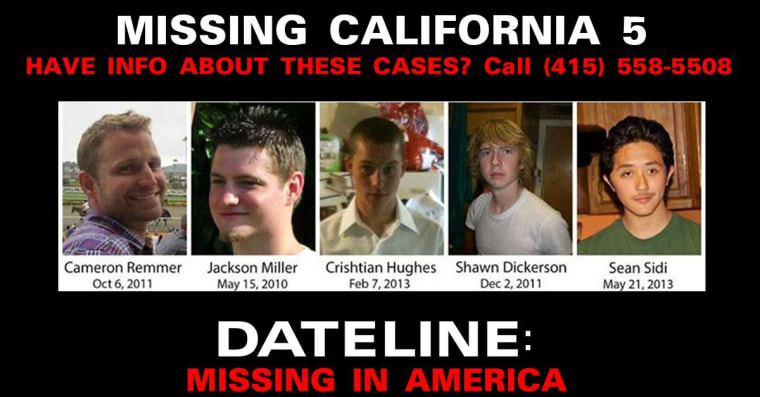 Jackson Miller, missing May 15th, 2010, Cameron Remmer, missing October 6th, 2011, Shawn Dickerson, missing December 2nd, 2011, Crishtian Hughes, missing February 7th, 2013, and Sean Didi, missing May 21st, 2013, all vanished from various areas of San Francisco.
If you have any information in any of these five cases, please contact the San Francisco Police Department at (415) 558-5508.