Christina Morris was last seen August 30th, 2014 after spending a night out with friends at the Shops at Legacy dining center in Plano, Texas. Security footage of her walking into a parking garage at about 4:00AM with acquaintance Enrique Arochi are the last images of her.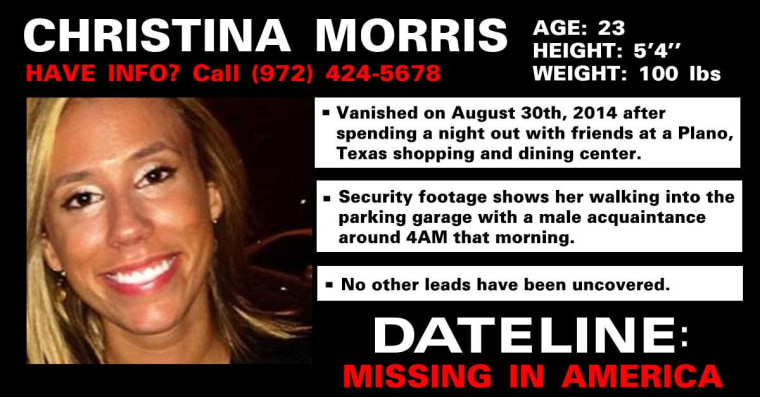 In November, police released a search warrant that concluded the last man seen with Christina, Enrique Arochi, had lied to detectives multiple times and had what was described as a bite mark on his arm the morning after Christina vanished. However, he has not been named a person of interest or a suspect in the case.
"I can't believe we are at this point," Anna Morris, Christina's stepmother, told NBC affiliate NBCDFW 5. "I really believed she would be home for the holidays."
Police say the case is ongoing, but they haven't been able to find any physical evidence that suggests a crime was committed. They do believe Christina disappeared under suspicious circumstances.
If you have any information about the case, please call the Plano Police Department at (972) 424-5678.