Christina Rea Davison was first reported missing by concerned co-workers after she failed to show up for work in Kilgore, TX on Saturday, May 16th. Since then, the 43-year-old has remained missing.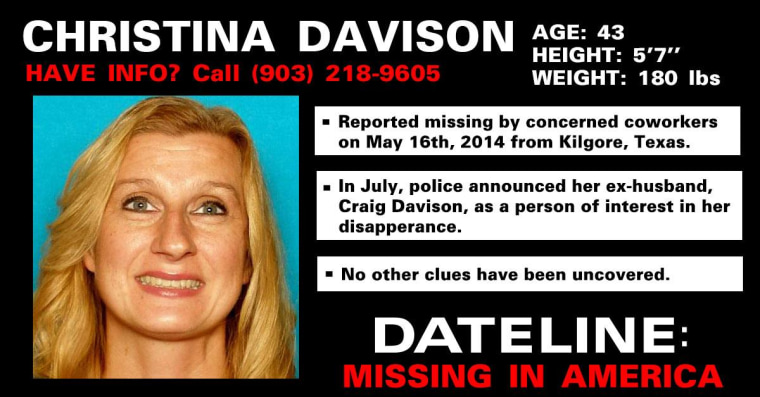 Christina's ex-husband, Craig Davison was named a person of interest in her disappearance in September. He has not been formally charged in her disappearance. According to local NBC affiliate KETK, Craig was arrested on July 29th for a previous domestic violence charge involving Christina. However, Craig was set to be extradited to Arapahoe County, Colorado, in September on unrelated charges after a local judge found no probably cause to hold him on the charges involving Christina.
Anyone with information regarding Christina's whereabouts is asked to call the Kilgore Police Department at (903) 218-6905.