On the evening of July 6th, 2014, Claudine Jaquier Gifford went into Pelican's at the Point, a beachfront tiki bar in Windmill Point in White Stone, Virginia. Later that night, according to a witness, Gifford was carried out by her male companion, James "Todd" Kessler, who was the last person to see her that night.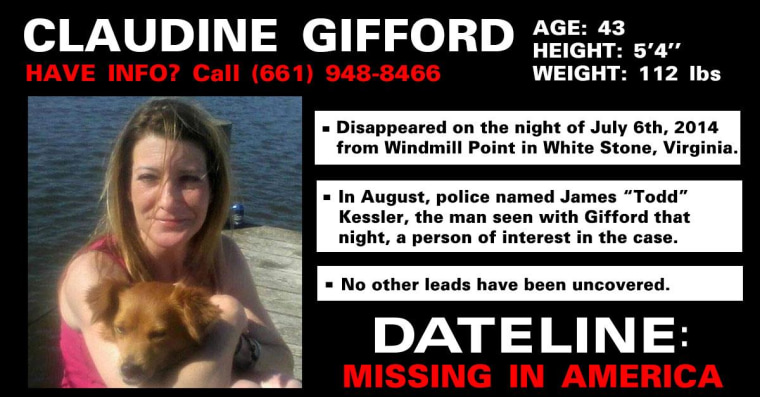 In August, Kessler was named a person of interest in the case. That same month, Kessler was arrested on unrelated charges of assault and battery on another woman outside the same bar where Gifford was last seen. In September, Kessler was sentenced to 12 months in jail on those charges. Police have not named him an official suspect in Gifford's disappearance.
If you have any information that could help in Claudine's case, please contact the Lancaster Sheriff's Office at (661) 948-8466.