Donald Cavanaugh, then 63, was reported missing in May of 2005. He was last seen in Ukiah, California in March of that year. His vehicle and personal property were later found at the horse ranch of his nephew, James DeNoyer, in Westport, California, where Cavanaugh had recently been employed. The two men allegedly had parted ways after DeNoyer accused Cavanaugh of stealing from him.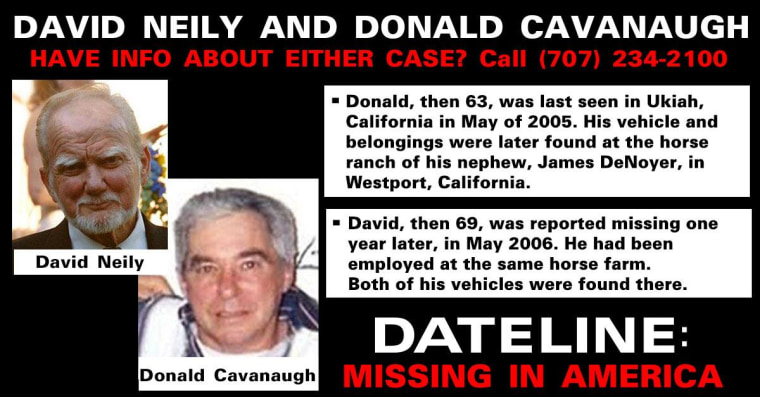 One year later, in May of 2006, David Neily, then 69, was reported missing in Westport. He also had been employed at the horse farm of James DeNoyer. Both of his vehicles were located on the DeNoyer property.
If you have any information about either case, please call the Mendocino County Sheriff's Office tip line at (707) 234-2100.