Derick Higgins was last seen on March 21st, 2013, at a bank in Canton, Illinois not far from his home in Smithfield.
Three days after the 21-year-old vanished, his car was found abandoned in Tallahassee, Florida. His wallet and ID were inside.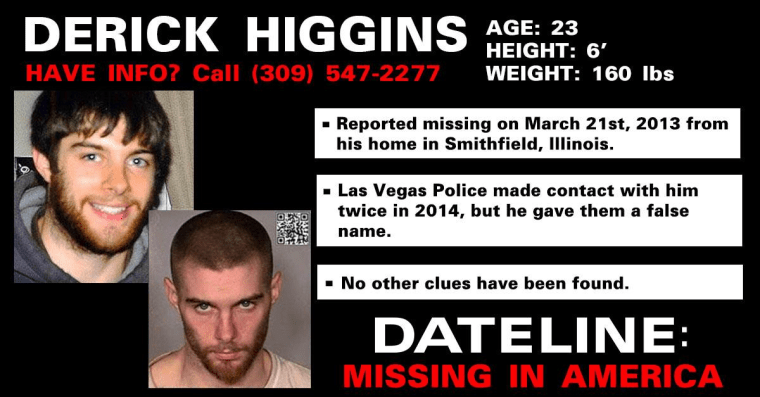 According to the Las Vegas Police Department, officers there made contact with Derick earlier this year, but he had given them a false name. According to a press release linked to the Facebook page "Hurry Higgins & Hurdle Home", Las Vegas Police fingerprinted Derick in both April and July of 2014 after taking him in for a city ordinance violation, but he gave officers a different name. It took several months for police to identify those fingerprints and provide a match to Derick.
Derick's family traveled to Las Vegas to search for him, but no new leads have developed. Police believe Derick may still be in the Las Vegas area, and his family says they are very concerned for his safety.
If you have any information about his possible whereabouts especially if you're in the Las Vegas area, please call either Fulton County Investigator Dan Daly at (309) 547-2277 or Private Investigator Maud Jannin at (312) 724-5777.