Navy wife and mother of two, Elizabeth "Liz" Sullivan, vanished on October 13th, 2014 near her home in San Diego. Since then, there has been no sign of the 31-year-old.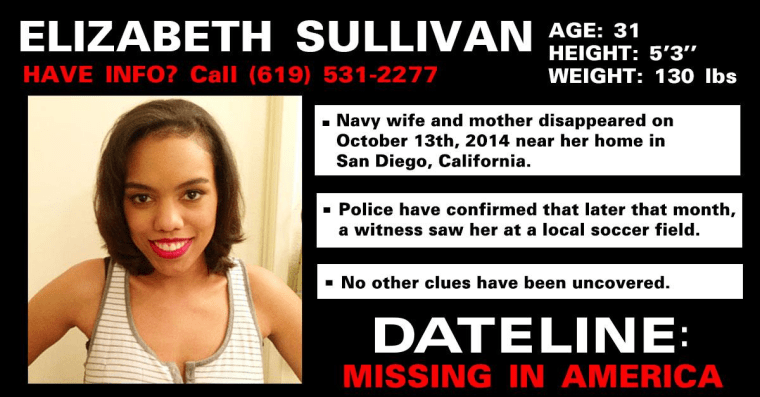 Sullivan's car was found at her home, and police say there has been no activity on her cell phone since her disappearance. Police also say there have been no new developments in her case over the past few weeks.
"It can happen to you. When it does, it gets very personal, and it takes on a whole new light when it happens to you," Sullivan's father, Edward Ricks, told local NBC affiliate NBC 7. "You get a strength like you never had before, because that's my daughter and I'm bringing her home."
If you have any information that could help in Elizabeth's case, please call the San Diego Police Department at (619) 531-2277.