Jessica Heeringa was working alone at a gas station in Norton Shores, Michigan on April 26th, 2013 when she vanished. A witness told police he saw the then 25-year-old mother being forced into a silver Chrysler minivan.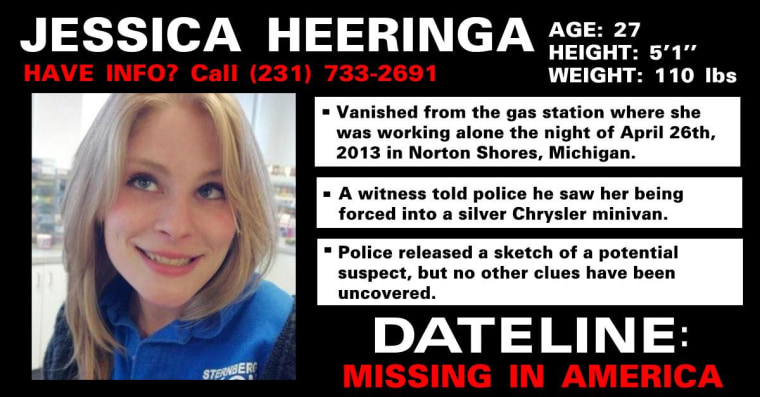 An alarmed customer notified police after he entered the store and became suspicious as to why no one was working there. Investigators found no signs of a struggle, but did find Jessica's cellphone, keys and purse inside the store. Police believe Heeringa was lured outside.
"We're assuming that it could have been someone that she knew, an acquaintance or a customer that she's built a rapport with," Norton Shores Police Chief Daniel Shaw told NBC News.
Police released a sketch of a suspect, but have been unable to identify him.
If you have any information that can help in Jessica's case, please call the Norton Shores Police Department at (231) 733-2691 or the Silent Observer at (231) 722-7463.