Kara Nichols disappeared on her way from Colorado Springs to Denver for a modeling shoot on October 9th, 2012. More than two years later, the then 19-year-old is still nowhere to be found.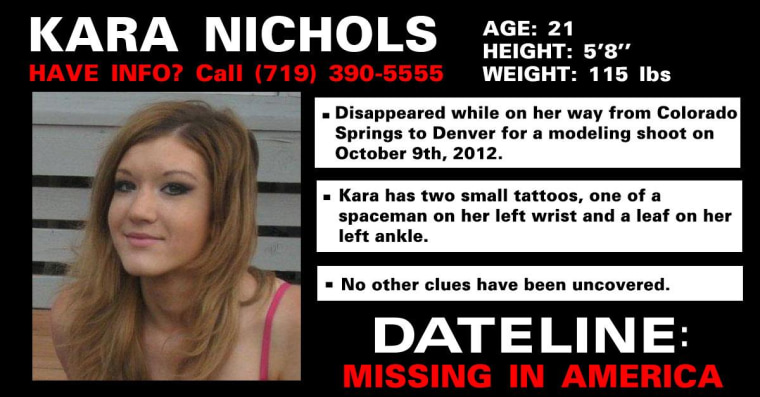 In 2013, her mother told NBC affiliate KOAA, "It's an up and down process, but I never want to give up hope. I don't have any confirmation that my daughter has passed away and so I have to keep hoping."
Please call the El Paso County Sheriff's Office at (719) 390-5555 with any information that could help in Kara's case, or visit the Facebook page, Help Us Find Kara Nichols, for updates on Kara's case.