On May 28, 2013, Chief Officer Kevin Williams, then 39, disappeared from the Avenues Mall parking lot in Jacksonville, Florida after having a dispute his wife.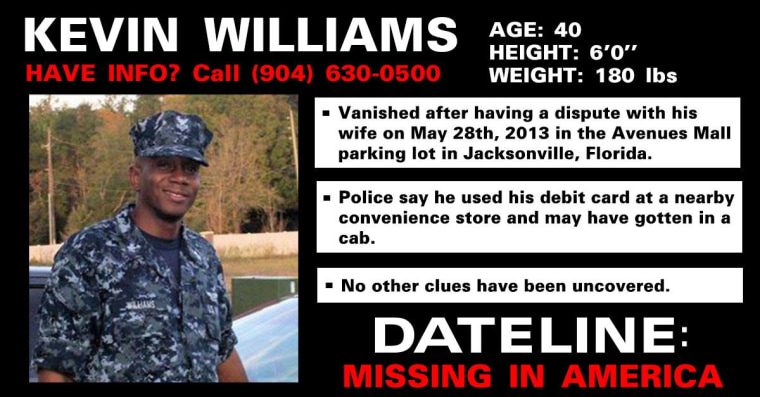 Police say Williams used his debit card at a nearby convenience store and may have gotten into a taxi. After that, what happened to him is still a mystery.
His loved ones continue to update the Facebook page, Missing Sailor chief Kevin Williams, to help promote search efforts. If you have any information, please call 904-630-0500.