On July 8th, 2014, Lynn Messer, 52, was reported missing from her home in Bloomsdale, Missouri after he husband woke to find her gone. Despite extensive search efforts over the past few months, Lynn is still nowhere to be found.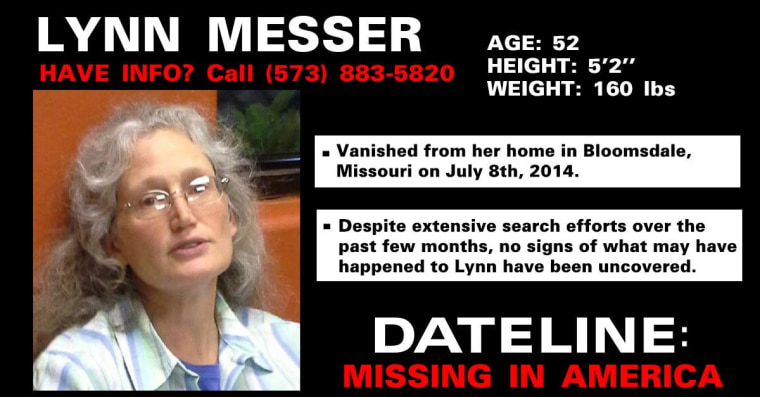 Lynn's husband, Kerry, told local NBC affiliate NBC12, "It's hard to express what it feels like when a grown man spends his nights crying." Kerry recently started the Support the Hurting organization to raise awareness among hunters and hikers to look out for anything unusual that could be linked to a disappearance. "I figure my responsibility is not to sit here and have a pity party, but to try to do something to help my family and so many others who are hurting," Kerry said.
If you have any information about Lynn's disappearance, please call the Ste. Genevieve County Sheriff's Office at (573) 883-5820. For more updates on the case, you can visit the Facebook Page, Find Lynn Messer.