Megan Nichols was 15 when she was last seen July 3rd, 2014 at home in Fairfield, Illinois. That night, her mother found a note left by Megan which said Megan loved her, but she would never be happy at home.
According to authorities, Megan withdrew money from a local bank while on her bicycle prior to her disappearance. Her cell phone, which had been wiped clean, was left at home.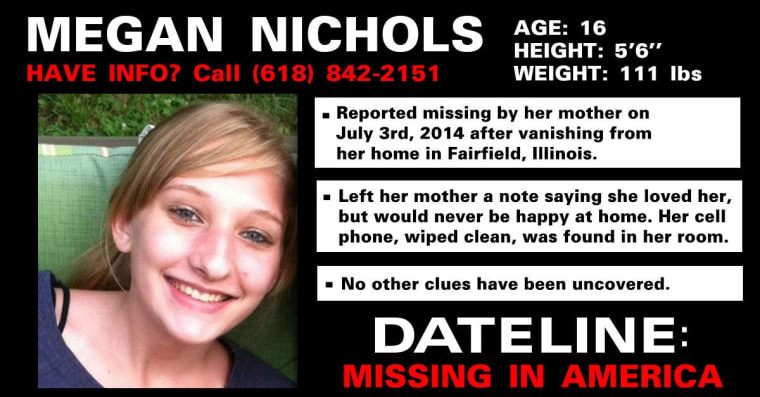 Authorities first thought Megan may have traveled to find her biological father in Oklahoma, When found, he had no knowledge of where Megan might be. Since then, authorities have not uncovered any more clues as to the teen's whereabouts.
If you have any information about this case, please contact the Fairfield Police Department at (618) 842-2151. You can also visit the Facebook page, Prayer Circle for Megan Nichols, for more updates on the case.