Moreira Monsalve was reported missing in Maui, Hawaii, by her daughter on January 14th, 2014. According to Maui police, "Mo", 46 at the time, was last seen by her ex-boyfriend, Bernard Brown, two days earlier when she stopped by his Wailuku residence.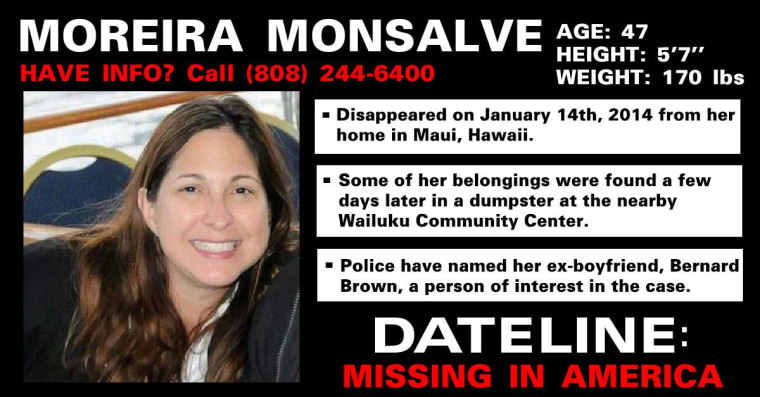 Several days later, some of her personal belongings were found in a dumpster at the nearby Wailuku Community Center.
Police have since identified Brown as a person of interest in the case, announcing at a press conference in February that he had declined to give a statement or take a polygraph test. Brown has not, however, been named a suspect in the case, and left the state in early February, according to NBC affiliate KHNL.
If you have any information that could lead to a break in Moreira's case, please call the Maui Police Department at (808) 244-6400, or visit the Facebook page Mowatch missing person Moreira Monsalve.