Mother of three, Nefertiri Trader, 33, was last seen in the early morning hours or June 30th, 2014 outside her home in New Castle, Delaware.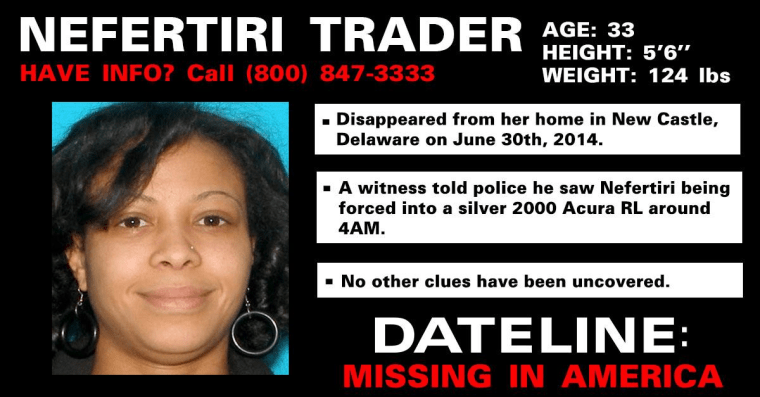 A neighbor told police he witnessed Trader being forced into her silver 2000 Acura RL by an unknown individual, but officials have been unable to confirm the information. NBC affiliate NBC10 reports that several leads are being followed, but investigators have declined to release any details.
If you have any information, please contact the New Castle County Police tip line at (800) TIP-3333.