On March 12, 2014, Nicole Goodlett, then 28, was reported missing by her parents in Spartanburg, South Carolina. The mother of three, according to the family, suffers from depression, and did not have her medication with her at the time of her disappearance.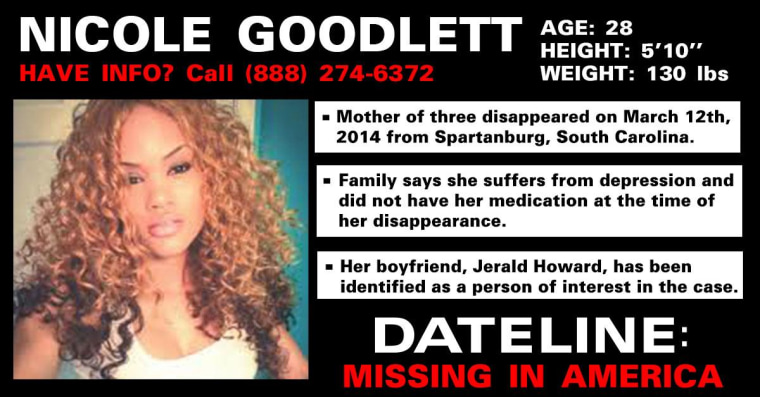 Nicole's boyfriend, Jerald Howard, has been identified as a person of interest in the case. He has never been called an official suspect, however, and no charges have been filed. While investigators have not releases details, they believe Goodlett may have been the victim of foul play, according to NBC affiliate WMBF.
Anyone with information about Nicole's case is urged to call CrimeStoppers at (888) 274-6372.