Former Harlem Globetrotter, Rico Omarr Harris, vanished on October 10th, 2014 on his way from Alhambra, California to Seattle, Washington to visit his girlfriend.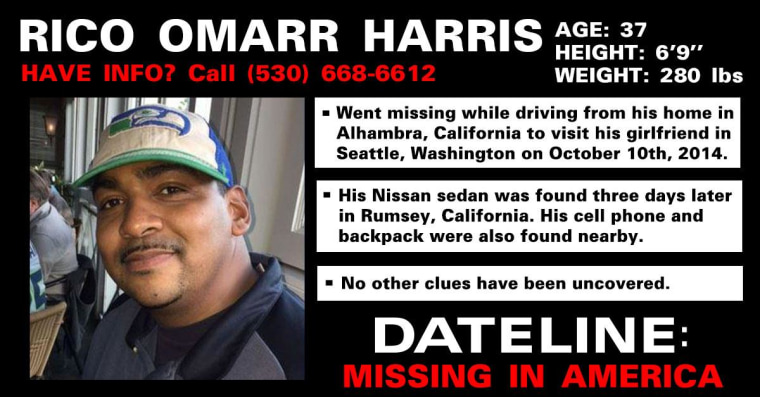 Three days later, his Nissan sedan was found in the Yolo County Regional Park in Rumsey, CA, about 450 miles north of his Alhambra home. His backpack and cell phone were located nearby. Since then, police say there have been no new developments in his case.
If you have any information that may help, please contact the Yolo County Sheriff's Department at (530) 668-6612.