Stephanie Anne Warner vanished on her way home to Ruch, Oregon from a 2013 fourth of July celebration in Ashland. The 43 year old was last seen with her boyfriend, Lennie Ames, at a convenience store at 5:00pm. Police have called Ames a person of interest in Stephanie's disappearance, telling NBC affiliate NBC5 they have uncovered evidence to suggest he may be involved.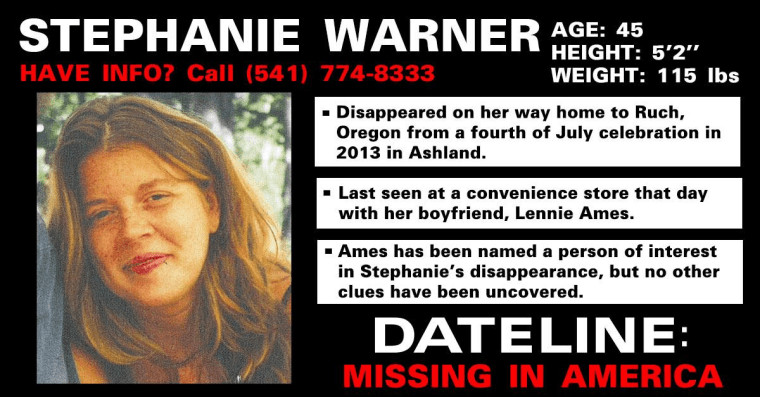 The most recent update to the Stephanie Anne Warner Missing Person Facebook page, made on November 4th, 2014, 16 months after her disappearance, reads: "Wherever she is, we hold hope she will be found. Do not lose hope. Stephanie needs us."
If you have any information that could help in Stephanie's case, please call the Jackson County Sheriff's Department at (541) 774-8333.