The search for missing 18-year-old Nick Pratico is over. The freshman was found dead across the street from his New Jersey college, where he was last seen.
In a press release Monday, the Hamilton Police announced they located Nick's body in West Windsor at approximately 10:00 a.m. with the assistance of the New Jersey State Police.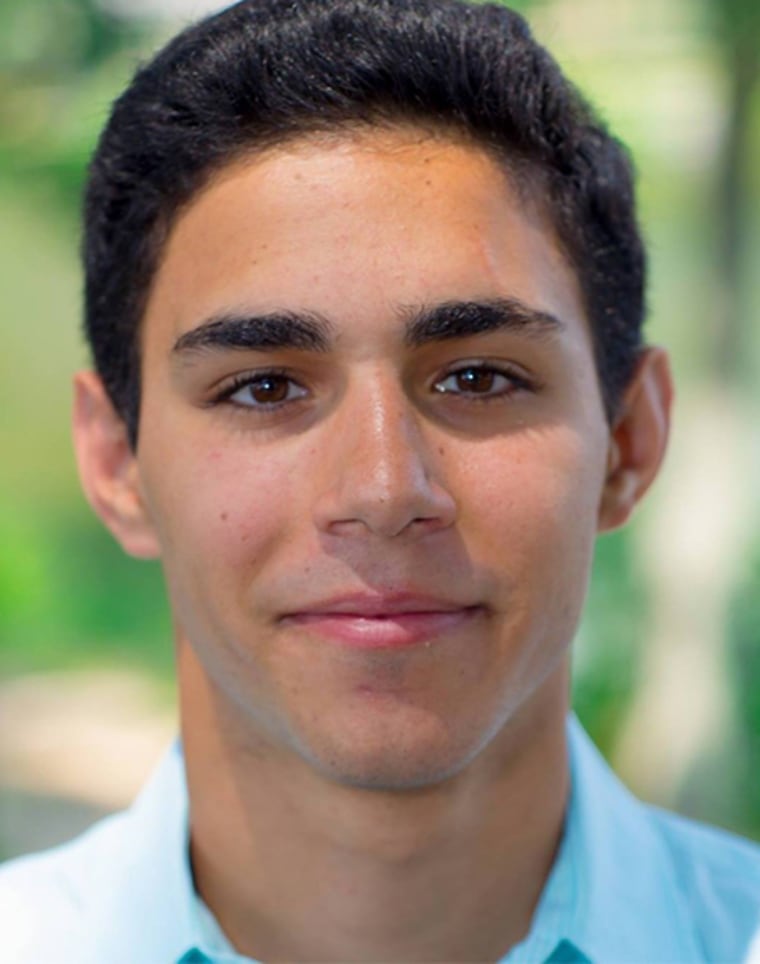 "The Hamilton Police Division extends its deepest condolences to the Pratico family," the release said.
Sgt. Brian Schroeder of the Hamilton Police Division told Dateline "Nicholas was located by a New Jersey State Police K9 Unit who was conducting a grid search along with the New Jersey State Police Missing Person's Unit and the Hamilton Township Detective Unit."
Police also announced that the cause of death has yet to be determined, however Sgt. Schroeder told Dateline "there is no foul play indicated or suspected."
An autopsy is being performed by the Middlesex County Medical Examiner's Office.
In a Facebook post on the Find Nick Pratico page, the Pratico family announced the death of their son, as well as what they know about the investigation.
"We do not know the particulars, and are sadly awaiting the results of the autopsy," the post reads. "While we hoped and prayed for a different outcome, we have been buoyed by our faith and the strength of our family, neighbors, and the community at large. [We] are grateful to all the authorities, who have worked with us tirelessly from the beginning of our search."
On Monday, the Mercer County Community College, where Nick was enrolled, released a statement on Facebook, saying their "condolences go out to the Pratico family and the many, many friends that mourn the passing of this talented, bright young man. [Let] this be a time that we come together not just as a college community, but as part of the greater Mercer County community, as we lend our sympathy, encouragement, and support to those hit hardest by this sad and tragic event."
MCCC also announced that they are offering grief counseling sessions to students.
Nick disappeared on September 20, 2017 after being seen at MCCC's freshman orientation. Nick had graduated four months earlier from Note Dame High School where he'd spent four years in the theatre program.
Dateline spoke to Nick's high school friend and frequent co-star, Ron Pierson, shortly after Nick's disappearance. Ron told Dateline Nick had just taken a step toward his acting dream by being accepted to a theater college in nearby New York.
"He always wanted to make it big in acting and stuff like that," Ron told Dateline in October. "Him getting accepted to the college in New York was a really big deal -- he got really excited about that."
At the time of Nick's disappearance, Sgt. Brian Schroeder of the Hamilton Police Division told Dateline that Nick did not have any reported history of running away, or any known drug use or psychological issues. Sgt. Schroeder also told Dateline that "the New Jersey State Police Cyber Unit and their Missing Person's Unit have worked with us tirelessly to locate a digital trail. That has also been unsuccessful thus far, but they are continuing to assist."
There is no word yet on the circumstances that led police to locate Nick's body. Anyone with any information regarding Nick's case is still asked to contact Detective Len Gadsby of the Hamilton Police Division Criminal Investigations Section at (609) 581-4032 or the Hamilton Police Crime Tip Hotline at (609) 581-4008.
Nick Pratico was featured in Dateline's Missing in America series shortly after he disappeared.