Kiera Bergman had recently moved out of her family's San Diego, California house to live with her boyfriend, Jon-Christopher Clark, in Phoenix, Arizona. But Kiera's mother, Kiersten Bragg told NBC News that just a few weeks after moving in together, Kiera, 19, and Jon-Christopher, 23, broke up. Kiera moved in with a friend, Destiny Hall-Chand, which Kiersten says eased her worries about her daughter living away from home.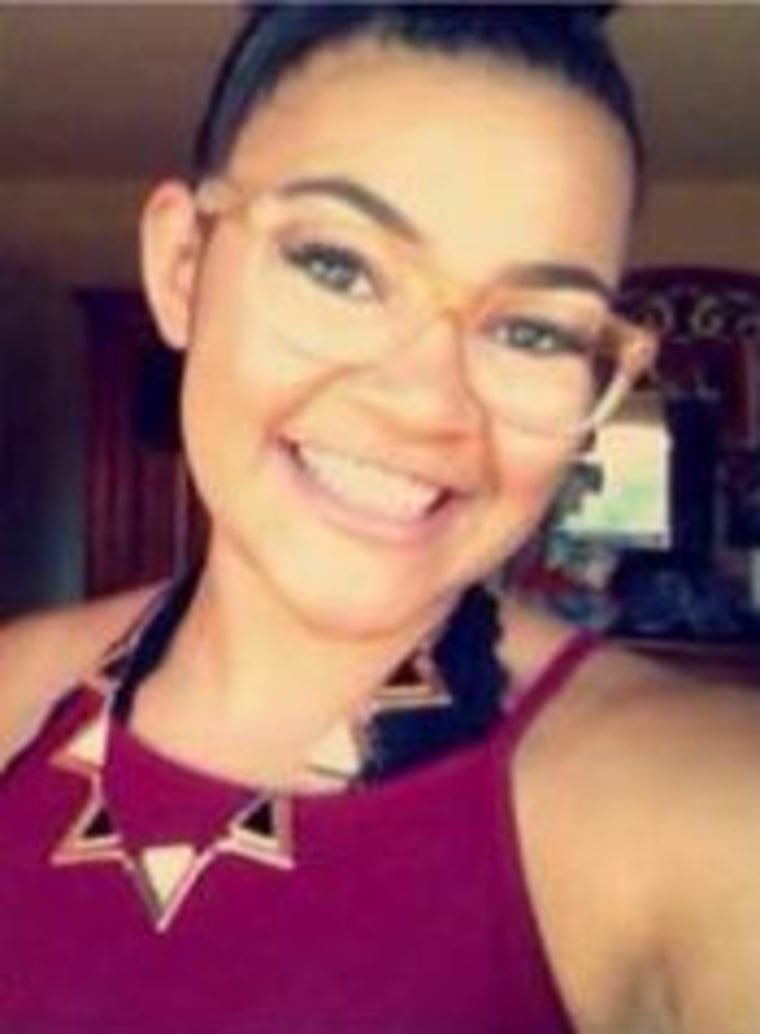 "Being so far away from her, it just scared me," Kiera's mother Kiersten said. "Since she moved, that has always been, like, a fear of mine. Like, you know, not knowing what she's doing out here or what's going on or if something were to happen to her. And I'm, you know, I'm sure any mother would have that fear."
Two weeks ago on Monday, August 6, Kiersten's fears came true.
"Her roommate called me… to let me know that she hadn't heard from [Kiera] or seen her since Saturday," Kiersten told NBC News. "I was scared. I was freaking out. I tried not to show it on the phone with her roommate, but once I hung that phone up I lost it. I was crying."
Dateline reached out to Kiera's roommate Destiny Hall-Chand for comment, but hadn't heard back by Monday afternoon.
Phoenix Police Department Public Information Sergeant Vince Lewis told Dateline Kiera was reported missing that day.
"After speaking to enough people who are close to her, the official word is her last known location is her apartment complex near 51st Avenue and Thunderbird Road in Phoenix," Sgt. Lewis told Dateline, adding that he was unable to disclose the exact time Kiera was last seen, but said it was in the daytime on Saturday, August 4.
In an Instagram post posted five days after she was reported missing, Jon-Christopher said Kiera left the house on August 4 "because she was mad that [he] was contemplating going to live with [his] aunt in Texas."
Police declined to comment on specifics to protect the integrity of the investigation, but Kiera's mother Kiersten told NBC News that Kiera left behind her purse, wallet, ID, bank card and car.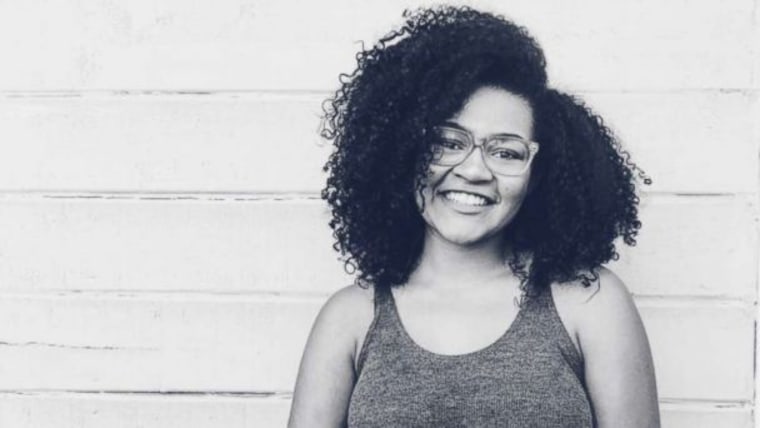 "I don't believe that she would go anywhere without her purse," Kiersten said. "I don't think she would've gone somewhere on foot with the heat. She's always hated the heat. So she's not just going to go for a walk somewhere."
Sergeant Lewis said authorities began their investigation by talking to people who were close with Kiera, who may have known where she was in the days and hours leading up to her disappearance. One of the people they spoke with was Jon-Christopher Clark, Kiera's on-again-off-again boyfriend.
"When we spoke to him, investigators were able to identify places she had likely been before she disappeared, and one of those places was his car," Sgt. Lewis told Dateline.
Authorities then obtained a search warrant for the car. During that search, they discovered numerous items that contained personal identification information for people other than Clark.
On Friday August 17, according to Sgt. Lewis, "Jon-Christopher was arrested and booked on 22 counts of aggravated identity theft and two counts of forgery." Police say the charges are not related to Kiera's disappearance. When asked by Dateline if Clark is considered a person of interest in Kiera's disappearance, the sergeant would not comment. Clark is currently being held in the Maricopa County Jail.
Clark's August 4 Instagram post says he wanted to "get the record straight" with those who suspect him of being involved with Kiera's disappearance.
"I love Kiera with all my heart and would never do anything negative to her or put her in harms way," he said in the post. "I have been nothing but open and honest with investigators and Kieras family."
Kiera's mother Kiersten says that before his arrest, Clark reached out to her several times; she told NBC News she initially did not reply to him, but later messaged him to ask him to stop contacting her.
"It's awful. I'm trying to be strong," Kiersten told NBC News. "When I'm by myself, and my mind starts going, that's when I start -- I start really panicking. So I'm trying to do things to keep busy and keep my mind off of it. [I just] have to have faith in the police that they're doing what they are supposed to be doing to find her, and they'll let me know when they find out anything."
Sergeant Lewis says Kiera's case is an active missing persons investigation and authorities want to find her.
"In order to start a ground search, you need a location," Sgt. Lewis told Dateline. "Other than her home and, of course, [Clark's] vehicle we spoke about, the information we have gotten hasn't identified an exact location.
"The complete severance in contact with friends and those close to her, and the inability for people to connect with her -- that's inexplicable. And there are other suspicious parts of the investigation that I can't share," Sgt. Lewis added. "Her disappearance appeared sudden and suspicious, and for that reason we are concerned."
Kiera's mother Kiersten says police have been tight-lipped about their findings.
"It's an open investigation, and so I know that they can't share things with me. But they've reassured me that they are investigating it and, you know, doing everything they can to find my daughter. So we're very thankful for that," she said.
Despite the lack of information, Kiera's mother has hope that her daughter will be found safe -- and she believes the public can help.
"Just continue sharing it through social media. If you feel inclined to print out flyers and post them places, just continue to pray for her and her safe return, and for our family to get through this," Kiersten told NBC News. "And also for the detectives to, you know, to continue to [investigate] and just pray that they're getting leads and they're getting this figured out so that she can come home."
Kiera Bergman is described as being a black female who is about 5'03" tall and weighs about 145 lbs. If you have any information on Kiera's whereabouts, the Phoenix Police Department asks you to please call Silent Witness at 480-WITNESS. Callers may remain anonymous.